Quote:
Originally Posted by
parish8

That turbo is a little on the small side anything you do that makes the motor flow even more air at less pressure will push it even farther off the map. The ported heads are an example of more airflow at less boost putting the turbo in a less desirable part of the map.
Figure you will be around 65lbs of air at 1.5pr, something like 90lbs of air at a 2pr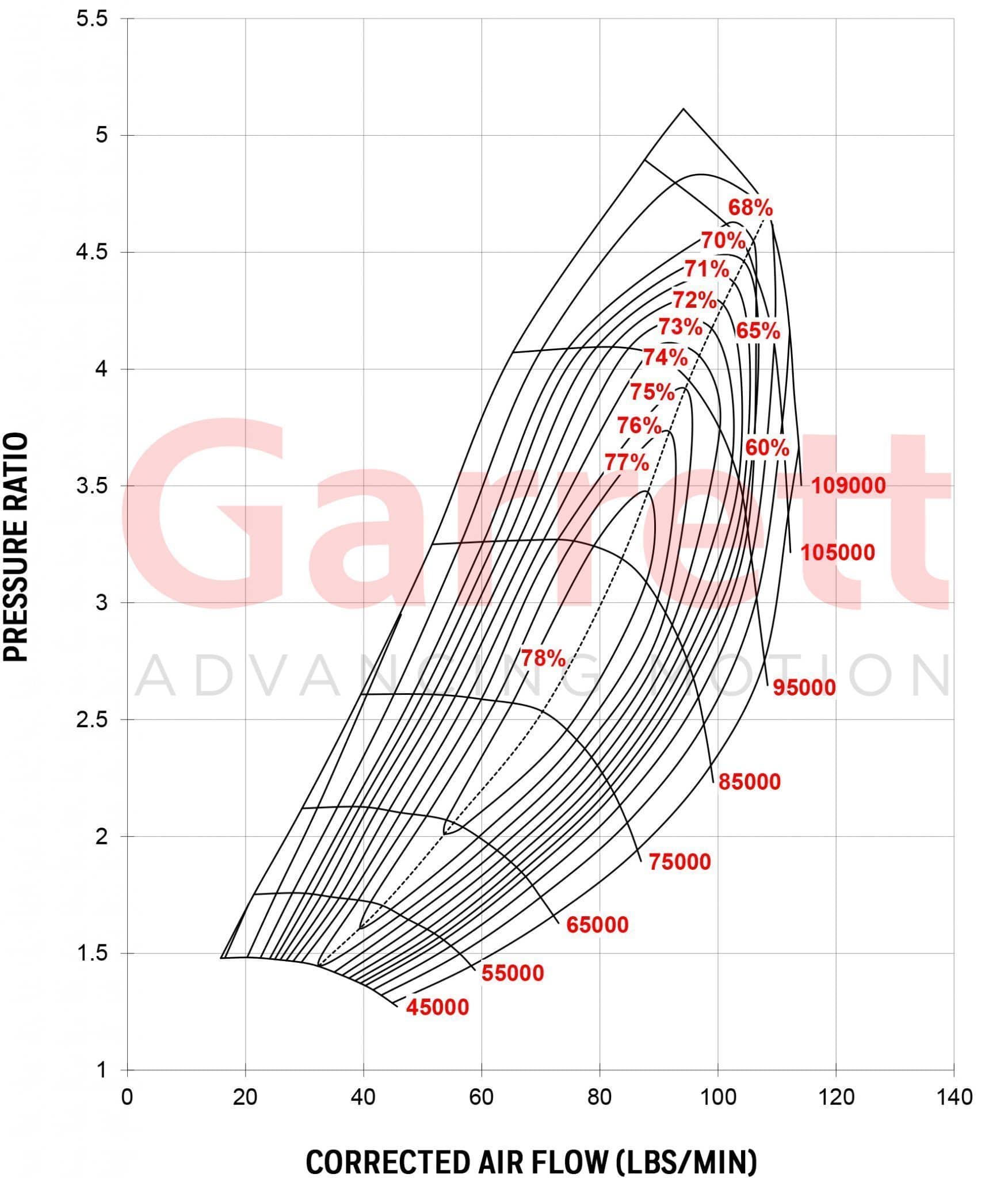 this turbo is prone to choke on this application, it really is a high boost turbo, medium flow unit. possible a larger frame but with a smaller trim and a MUCH smaller A/R.
__________________
2016 to 2017 Stage 1, FBO, ported MSD, 103 TB, E85

2018 Stage 2, P1C, 4.0 pulley, Pray ported heads, Pray stage 1 blower cam, TxSpeed valvetrain, Katech ported 87mm TB, ported MSD, 1 and 7/8 headers

2019 stage 3: Forged short block, huge duration sub .600 lift Cam Motion cam, 7300 RPM fuel cut, Pray Ported Heads, 3.85 pulley D1X, stage II intercooler, 2 BOVs, DSX secondary low side, DSX E85 sensor, Lingenfelter big bore 2.0 pump, ported front cats, 60608 Borla, Lingenfelter injectors, ZL1 1LE driveshaft and DSS half shafts, Katech ported TB, MSD intake, BTR valvetrain.