October 23, 2017 Update:
The 2019 Camaro lineup has now been spotted with refreshed head lights and tail lights! The 2019 Camaro refresh model prototypes were first spotted in May but have not been seen with more revealing camouflage until now.
While the heavy camouflage still obscures the styling changes to the front and rear ends, the revised headlights and tail lights are now visible.
You'll notice that the ZL1 model does not have front end camouflage, likely signaling that it will not receive any changes to its front end styling or headlights.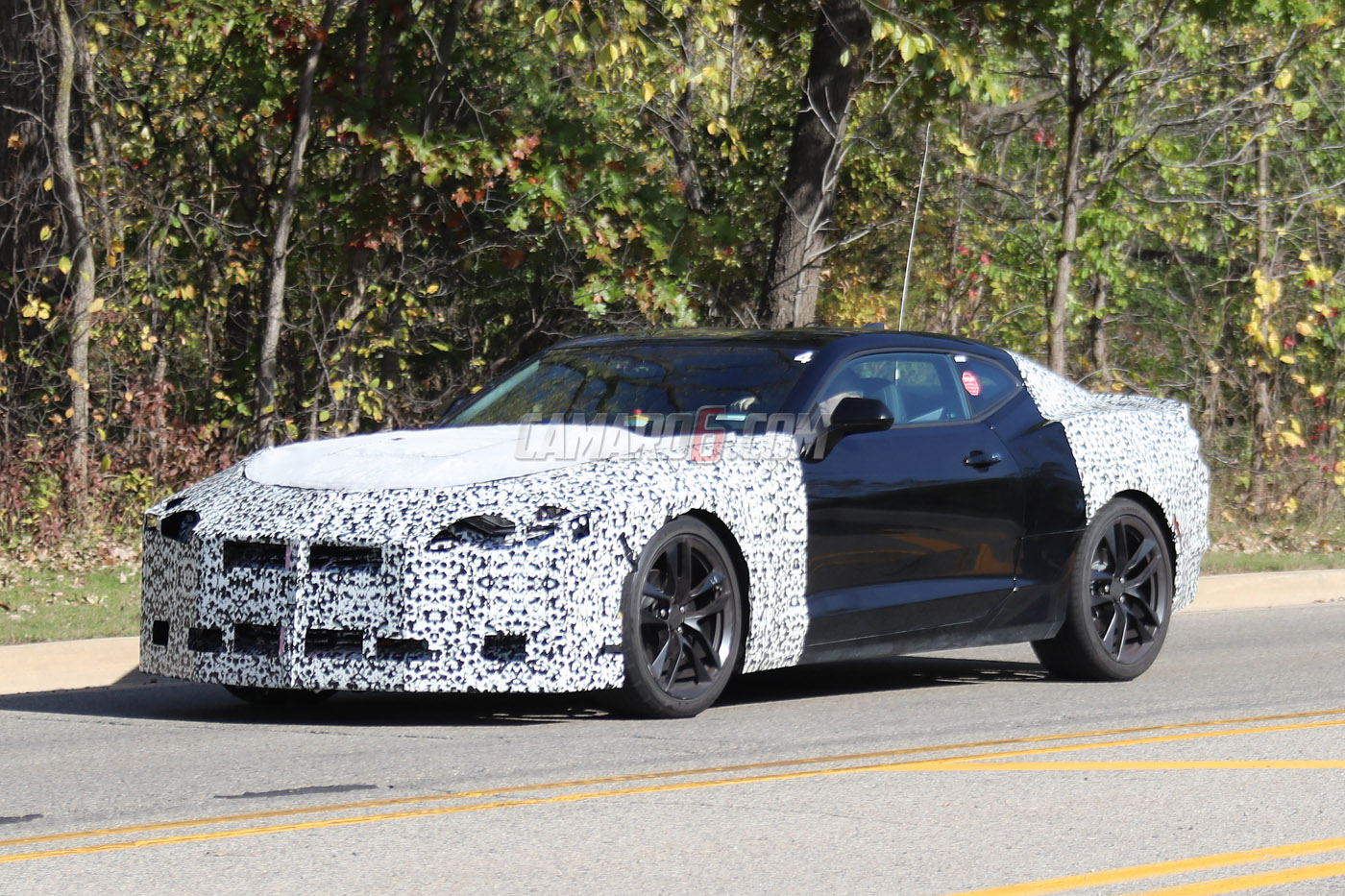 Original post:
This is the the entire lineup for the refreshed 2019 Chevrolet Camaro, caught testing near GMs Milford Proving Grounds.
Pictured are the ZL1, 1LT, SS coupe, and the SS convertible. All appear to be receiving a midcycle refresh that includes revised front and rear ends (except the ZL1 which only has its rear camouflaged), perhaps extensively so given the amount of camouflage applied to these prototypes.