Thanks for all the replys guys.
I was very fortunate to have several cool rides in my high school years (1974-1977) I worked every summer full time and part time after school, just sayin'... you know?
The pic. of the 68 RS was taken the very day I sold it...
...Only to purchase this 1970 RS. This pic. too was taken the very day I sold the 70 Camaro, a rainy day in March 1979 (polaroid camera and all)
The color is not black, but Mid Night Blue.
BTW both Camaro's (including my very first car, a 1965 Mustang) were all equipped with Gabriel Hi Jacker air shocks, for that sweet raised ass end look.
Please excuse the poor quality of pictures, but that was the way we did it then.
[IMG]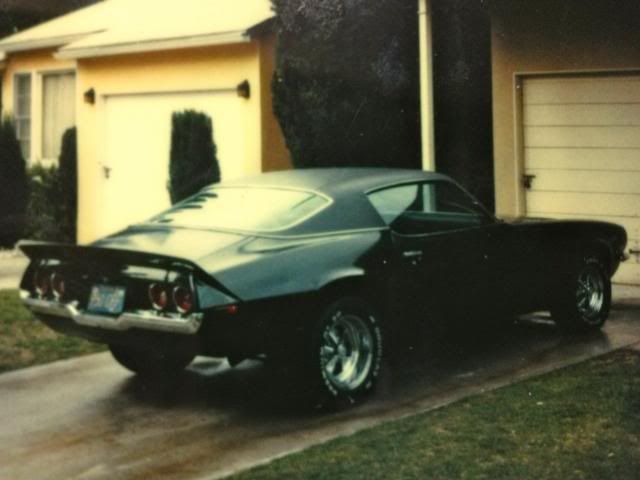 [/IMG][IMG][URL=http://s419.photobucket.com/user/jimmie59/media/IMG_0936.jpg.html]