* * * Sometime in the future * * *
NEWS FLASH - Today Ford proudly debuted their new "Boss of the Road" Boss Mustang. In response, GM opened up a can of Boss Remover™ and unveiled the new Camaro Stealth Annihilator. The Camaro SA has the latest technologies that take it beyond where any muscle car has gone before.
Their new "Snake Wipe" technology has proven effective at removing Cobras, Vipers and other foreign obstacles obstructing their pathway on the track. Smaller, lighter, faster, more fuel efficient than ever before, the new Camaro SA will be sneaking into dealer's showrooms soon!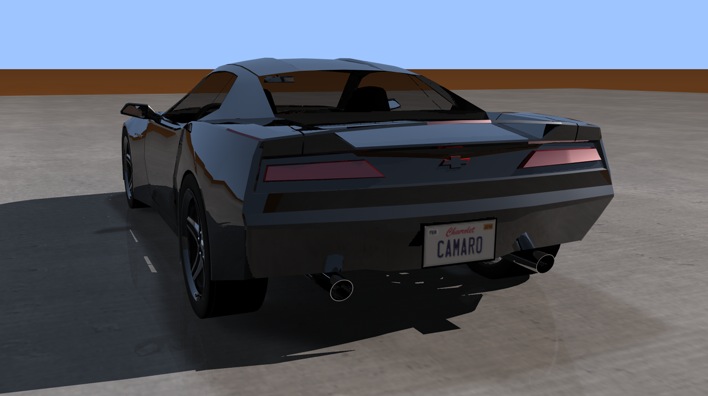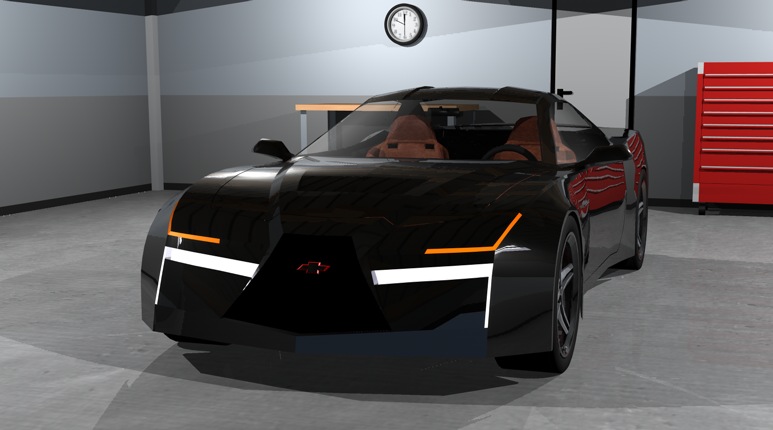 This one has taken awhile. When I first sketched it on paper it looked fairly simple and I thought "this should be pretty easy". Boy was I wrong. I really struggled with the shape to get the proportions to look right. It's still missing a few things; no door handle, inside wheel wells, rear diffuser. I'm also planning on doing something with the exhaust pipes besides what's there.
Overall, especially from the front, it has that stealth look I was going for. I can imagine if someone looked in their rear view mirror and saw this coming up behind them their instinct would be to "move over" hehe. The lighting at night would be cool looking too. The headlights and LED running lights would be much brighter than I was able to produce. Having the rear side marker lights at the top edge of the fender would give a black car that 'UFO hovering in the air' look at night if you were following it from behind.
Although it looks ok in lighter colors, especially metallics like silver and gray, it definitely looks best in the darker colors.