The proper system for a build like yours is our Elite E2-X Ultra. Compared to the MM that only will evacuate at idle and deceleration, the rest of the time allowing pressure to build and vent. Venting leaves much of the wear and damage substances in the crankcase to accumulate.
Elite makes several model depending on what your application is, so it is critical to match the correct system and we have NO instances ever of "coming apart with alot of vacuum". Has never happened and is impossible with our billet construction.
We also trap 95% of the oil and other "gunk" you don't want ingested vs less than 1/2 that with the vented cans. So you need to ask your self what your goals are. You have a GDI engine that cannot tolerate this ingestion, and as a side benefit our E2 and E2-X systems providing constant evacuation and flushing of these damage and wear causing combustion byproducts, your engine oil remains cleaner far longer as we are removing most of them no matter what mode the engine is operating in, boost or non boost. Our special billet checkvalves for Turbo and Centrifugal applications will hold in excess of 200PSI, far greater than you will ever see, and just look at this oil analysis of a built twin turbo run hard at over 20 PSI of boost after over 13,000 miles on the oil: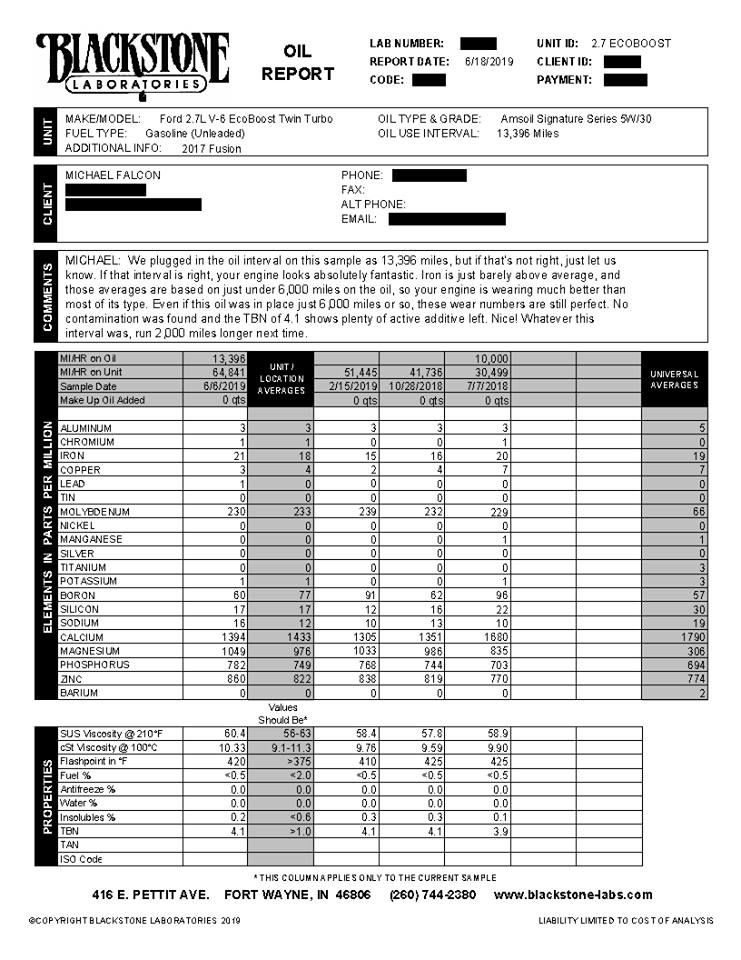 You get what you pay for, and as we have stated for years, there is no more effective system period for your application no matter the cost short of a belt driven vacuum pump system. And we prove this over and over.
As always, email:
Tech@EliteEngineeringUSA.com
before purchasing any system and ask details until you fully understand these systems.