I did a forum search but didn't find anything useful and had too many results with the word combinations I tried. Feel free to link to another thread if I missed it. I've seen plenty of SS emblems on 5th Gen but haven't seen many on 6th Gen.
As you can infer, I want to remove the red SS badge and replace the bowtie with a similar size SS badge. But I want the old school bubble-letters with white or gray inlay, not the style that we have in red.
I don't mind fabricating some custom bracket or modifying the bowtie bracket. I don't want a $10 eBay cheapie. Curious what other 6th Gen users have done and if the angles on the newer SS models match the angles for the replica emblems.
Jegs seems to have a good selection of higher quality emblems. YearOne does as well.
https://www.jegs.com/webapp/wcs/stor...0002&langId=-1
And SpeedwayMotors:
https://www.speedwaymotors.com/Search?query=ss%20emblem
Or does it look silly since the styling is so different on the 6th gen and that's why it seems to work on the 5th gen.
5th Gen example:
https://www.camaro5.com/forums/attac...1&d=1298486979
Some quick photo editing, i'm not sold yet: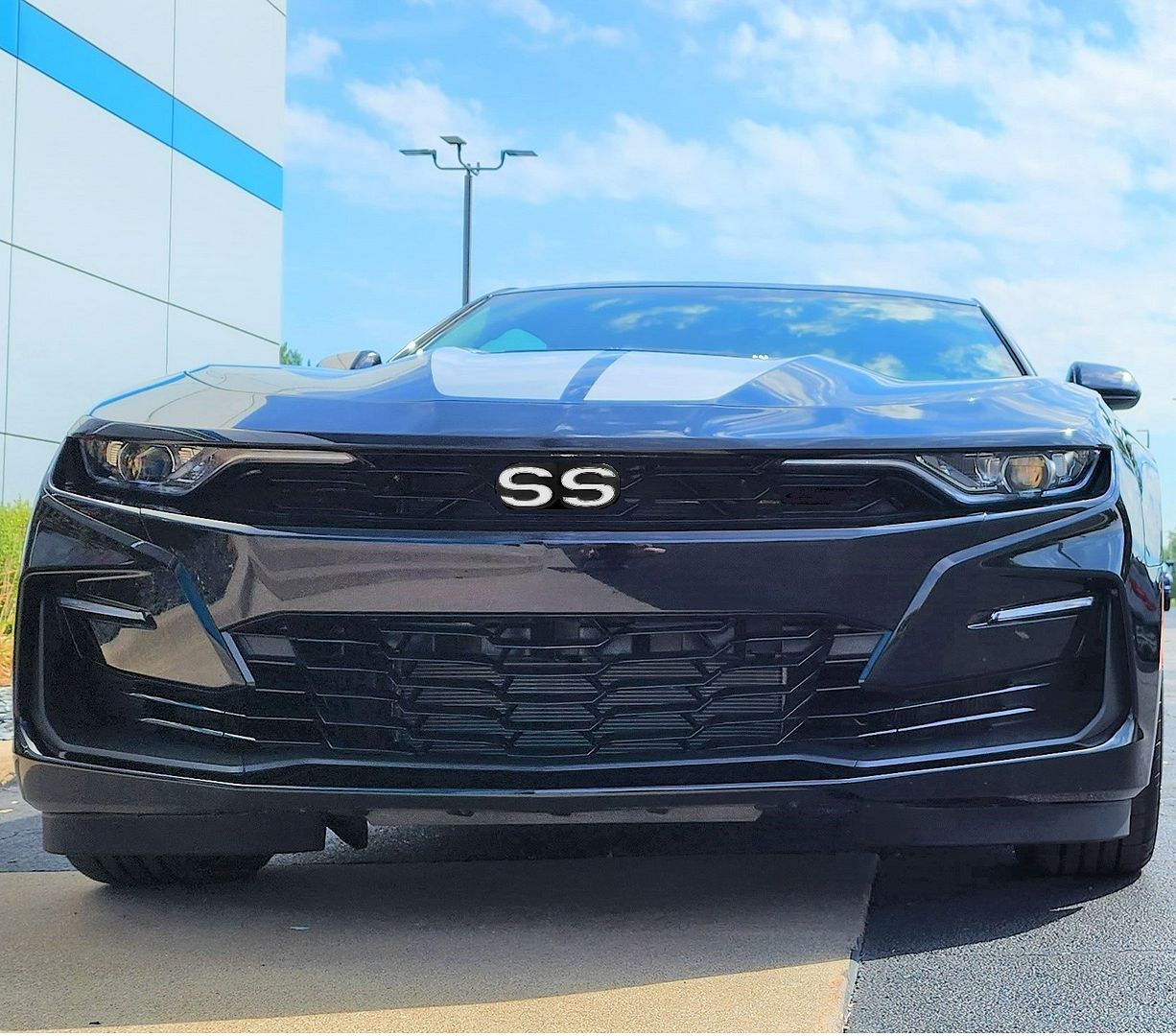 Thoughts?
__________________
2023 1SS A10 Black NPP/C2U/H72
Historically an Accord and Camry owner with self-performed maintenance/repair.
Electrical Engineer and Acoustics Engineer.

1100: 5/3/22 . . . . . . .2000: 6/25/22
3000: 6/29/22 . . . . . .TPW : 8/15/22
3800: 8/16/22 . . . . . .4000: 8/17/22
ETA : 9/13/22. . . . . . .5000: 9/8/22
6000: 9/10/22