TVS 2650 Camaro First Drive Video UPDATE - too much fun! VIDEO below.
https://youtu.be/us7IpOKKuqE
Any sort of launch on this unprepared airport runway was unthinkable, but managed to at least get a bit of a pull with the drag radials spinning in 4th - data log is below. The data is from the "in car" ride from the video, we didn't open the throttle till mid way through second gear (you can hear the blower when the throttle opens), it quickly blew through second and third then finally bogged and got a bit of traction in 4th. My son started yelling and laughing just before I lifted at about 6K in 4th as it lost traction again and went very sideways at 138 mph.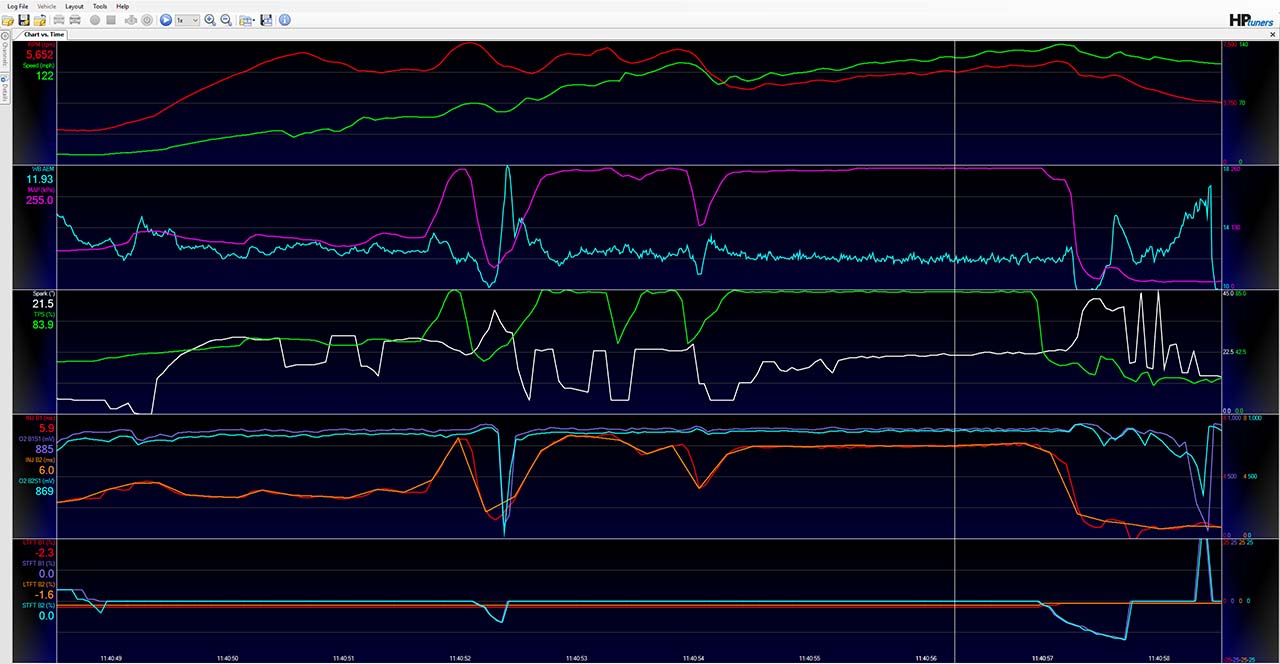 Car pulls like a freight train - notice the MAP sensor flat lined at 255 KPA, ~23psi boost and 20+ degrees of timing on a 416ci makes for some serious anger under the hood.

Going to drop blower speed by 20% to get boost down in the 15-16psi range and try to go to the track this weekend. Need to work on the shift points and torque management. I think trying to run with 23psi is going to break something before we even get a pass out of it - although I'll bring the smaller pulley with me for the last pass if it survives the day.