Quote:
Originally Posted by
BMR Sales

the Guy's name is Mike Savage of Savage Designs on the East Coast of Florida. He paints for a lot of IndyCar & IMSA Drivers.
His price to paint helmets is more than Most guys will even pay for a Helmet ( about $1500). I'm glad I didn't pay for it! I Won a Auction at Lemons of Love that was racing related that included a Bell Helmet and Paint (the 1st & only time that Mike has donated his services). Bell was really cool in that they let me upgrade the Helmet to Carbon Fiber at No Charge and I waited for the SA2015s to become available ( mine was one of the 1st as it was in the order queue )
I collect Professionally Race Worn Helmets.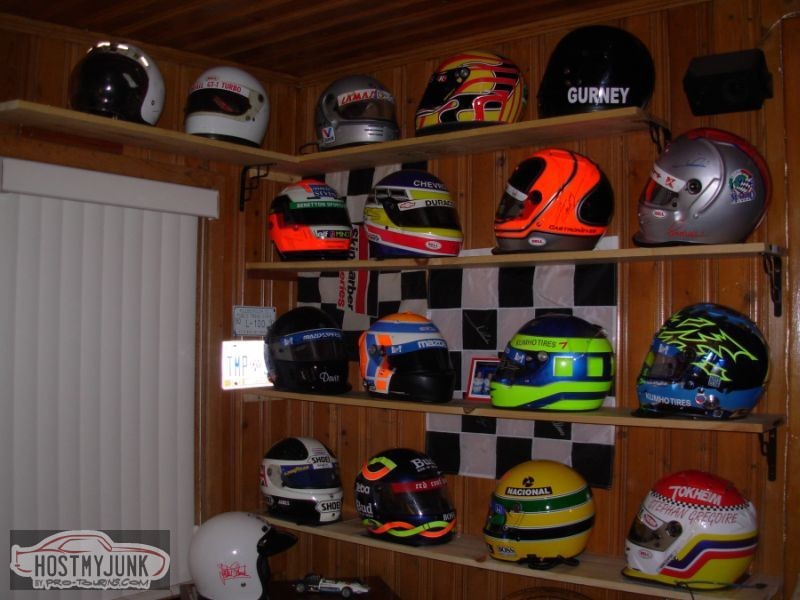 Not to get off topic...but is that a real senna helmet?!
So not totally off topic..i agree with minn19 - get one with provision for a head and neck restraint (HANS or similar) - usually a threaded hole beneath the visor pivot. This example has screws threaded in from factory to keep the threads safe.
I don't think a head and neck restraint is really needed by the OP (been to one track day ever), no question they provide additional safety assuming you can use it (5/6 point harness). While the Simpson hybrid s works with 3pt belts...i found it quite uncomfortable. The large area on your shoulders that a HANS-type presses down helps keep you in place under normal (non-crashing) conditions - a nice side benefit of wearing it. I've tried a few of them (nextgen, hybrid pro and s, and a couple of flavors of HANS). Still like HANS the best, but it is definitely personal preference.
ahm