A few things to note following this discussion. ALL Gen 6 camaros are GDI and even the smallest amounts of oil ingested will cause knock retard and if your not running optimum timing advance, power and economy are degraded.
This does NOT burn harmlessly.
Then there is reference to the EGR....none of the engines available in the 6th gen Camaros have an EGR system. GDI engines with variable valve timing use valve timing events to back fill the intake port to re-burn so this is false. Not sure where that rumor came from. GM discontinued EGR systems with the LS6 and LS2 on.
There is absolutely no good from ingesting any oil via the intake air charge.
And if you use a system like our E2-X systems designed just for GDI engines, it flushes and removes much of the combustion by-products from the crankcase before they have a chance to settle and mix with the oil contaminating it and reducing its ability to protect.
Here is an example with over 13k miles on the oil: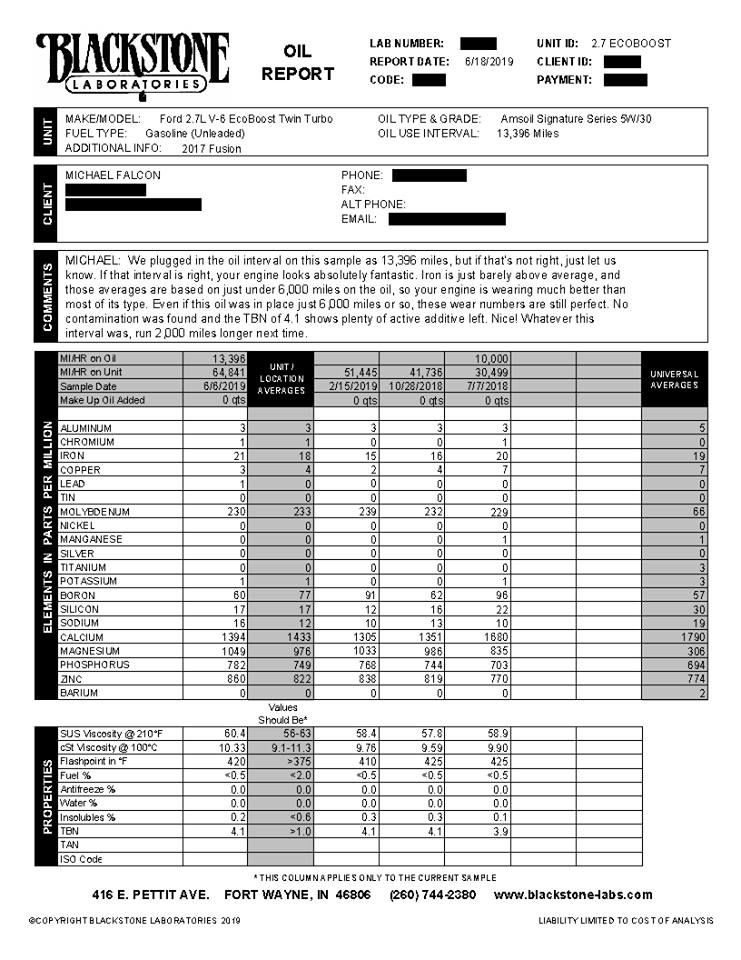 Note the comments from the lab tech. Oil can be run 2-3 times as long as w/out, and we also see 8-10% MPG increase on average from eliminating most of the KR that pulls timing.
And on the warranty. out of the 10's of thousands of these we have sold, there has only been 1 warranty claim denied which turned out to be an error on the dealers part once it was repaired. It is impossible for a system like ours, that meets all emission requirements (except in CA) to cause any negative issues.
Hope this helps!!