Greetings fellow Camaro fans. My name is Jeff and I'm the inventory manager at Britain Chevrolet in Greenville, Texas. I talked the owner into becoming a sponsor since we stock a lot of Camaro inventory.
Some of you already know me here. I've been around these forums since 2006. My wife and I own a 2016 Camaro and I've had 12 Camaros and Trans Ams over the years.
I wanted to share our available Camaro inventory here. We're a small family owned dealership but we sell a lot of Camaros. If you're interested in any of these, please pm, call or email me and I'll take care of you. We honor all GM discount and incentive programs. Please contact me for forum pricing.
Please contact me for Camaro6 pricing! To save yourself some hassle, please email or call only me for Camaro6 pricing. I am the only contact at our dealership for Camaro6. If you contact the dealership they will likely price a Camaro to you at our internet price which is higher than the Camaro6 price.
Jeff Blain
Inventory Manager
Britain Chevrolet Cadillac
jeffblain@britainchevy.com
903-450-4216
Our In Stock/Transit Camaro Inventory
2018 Camaro Incentives
15% Off Standalone Offer through 4/30/19
or
0% financing for 72 months +$1,000 bonus cash through 4/30/19
or
$1000 Consumer Cash through 4/30/19
Texas residents get an additional $1,000 in bonus cash through 4/30/19
Current Owners of a Ford Mustang get an additional $2,000 conquest bonus cash through 4/30/19
2019 Camaro Incentives
$500 Consumer Cash through 4/30/19
Texas residents get an additional $1,000 in bonus cash through 4/30/19
Current Owners of a Ford Mustang get an additional $2,000 conquest bonus cash through 4/30/19
2019 Camaro Inventory
ZL1
2019
Crush
ZL1 1LE
10 Speed Automatic
Navigation
Performance Data Recorder
MSRP: $76,380
Camaro6 Price: $71,800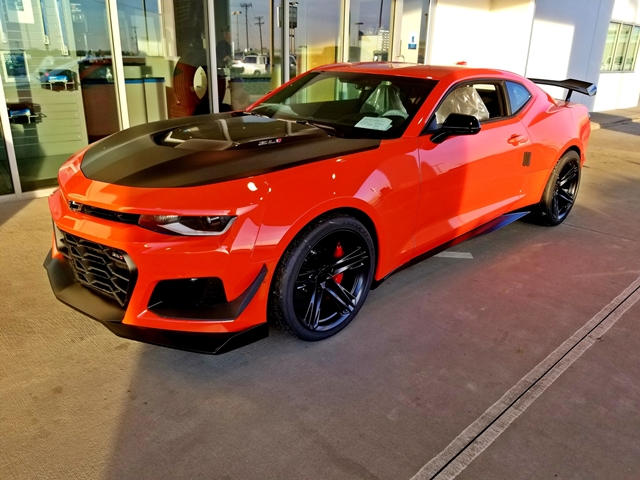 2019
Silver Ice Metallic
ZL1 Coupe
10 Speed Automatic
Navigation
Carbon Fiber Interior Trim
Exposed Carbon Fiber Hood Insert
Wheel Locks
MSRP: $68,380
Camaro6 Price: $64,500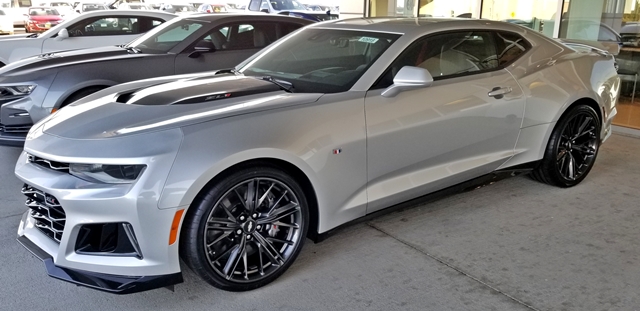 2019
Satin Steel Metallic
ZL1 Coupe
10 Speed Automatic
Navigation
Exposed Carbon Fiber Hood Insert
Performance Data Recorder
Wheel Locks
MSRP: $68,680
Camaro6 Price: $65,125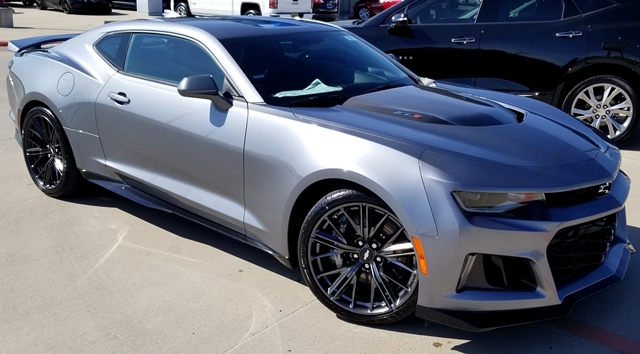 2019
Black
ZL1 Convertible
6 Speed Manual
Navigation
Exposed Carbon Fiber Hood Insert
Carbon Fiber Interior Trim Panel
Carbon Fiber Look Shift Knob
Wheel Locks
MSRP: TBA
TPW: 5/6/19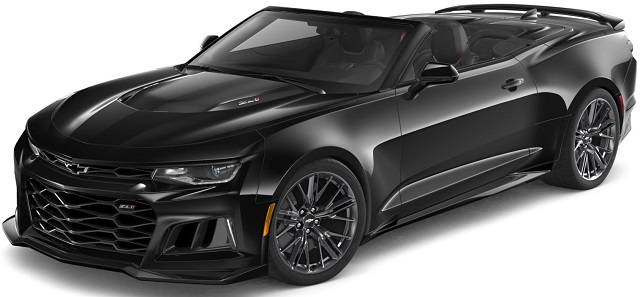 2019
Satin Steel Metallic
ZL1 Convertible
10 Speed Automatic
Navigation
Exposed Carbon Fiber Hood Insert
Wheel Locks
MSRP: $73,880
TPW: 5/6/19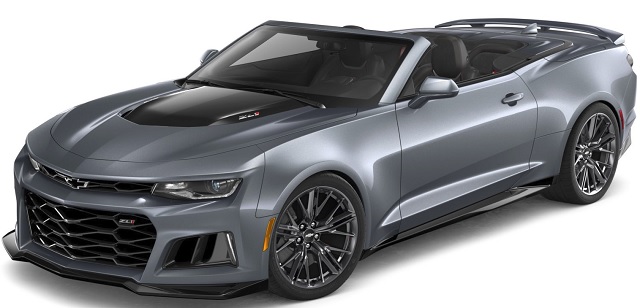 SS 1LE
2019
Crush
2SS 1LE
Navigation
Performance Data Recorder
1LE Floor Mats
Wheel Locks
MSRP: $52,345
Camaro6 Price: $48,500
2019
Black
2SS 1LE
*IN TRANSIT*
Navigation
Performance Data Recorder
Wheel Locks
MSRP: $51,885
Camaro6 Price: $47,750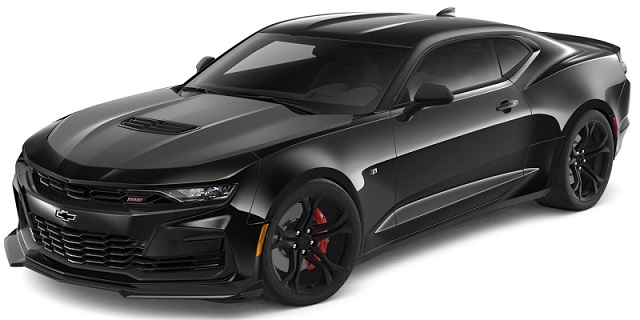 2019
Riverside Blue Metallic
2SS 1LE
Navigation
Wheel Locks
MSRP: $50,585
TPW: 4/1/19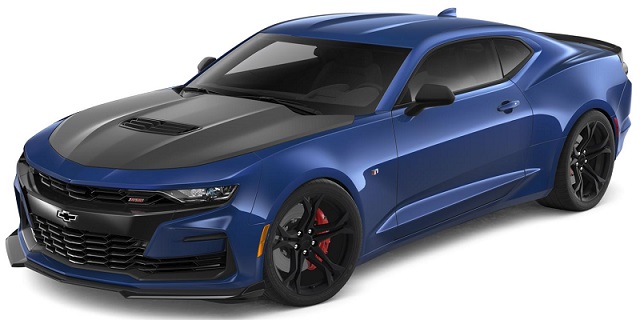 2019
Riverside Blue Metallic
2SS 1LE
Navigation
PDR
Wheel Locks
MSRP: $51,885
TPW: 4/8/19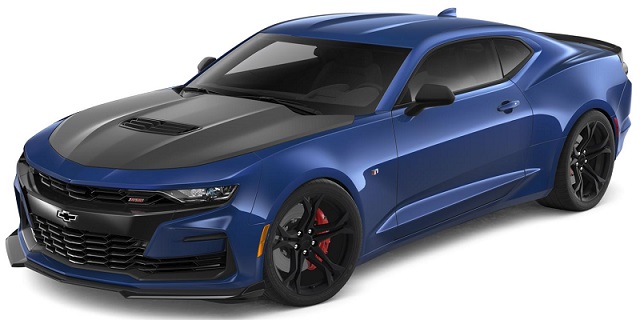 2019
Summit White
2SS 1LE
*IN TRANSIT*
Performance Data Recorder
Wheel Locks
MSRP: $51,390
Camaro6 Price: $47,275
TPW: 3/18/19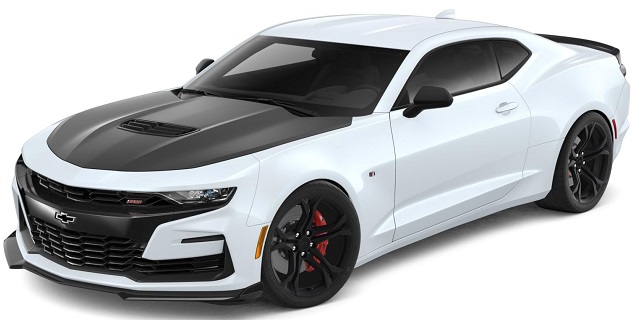 2019
Silver Ice Metallic
2SS 1LE
LPO Strut Tower Brace
Wheel Locks
MSRP: $50,305
TPW: 3/18/19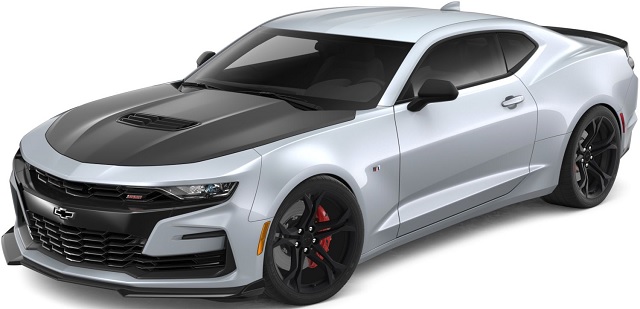 2019
Satin Steel Metallic
2SS 1LE
Navigation
Performance Data Recorder
Wheel Locks
MSRP: $51,885
TPW: 4/1/19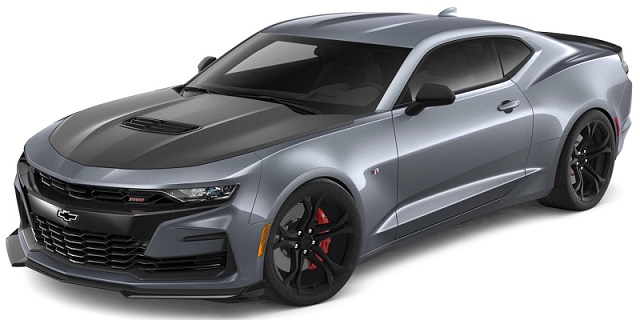 2019
Satin Steel Metallic
1SS 1LE
Performance Data Recorder
Performance Air Intake
Wheel Locks
MSRP: $46,970
Camaro6 Price: $43,100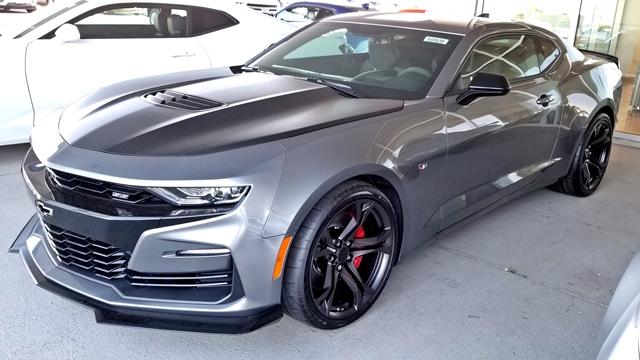 2019
Summit White
1SS 1LE
*IN TRANSIT*
Performance Data Recorder
Wheel Locks
MSRP: $46,390
Camaro6 Price: $42,500
TPW: 3/18/2019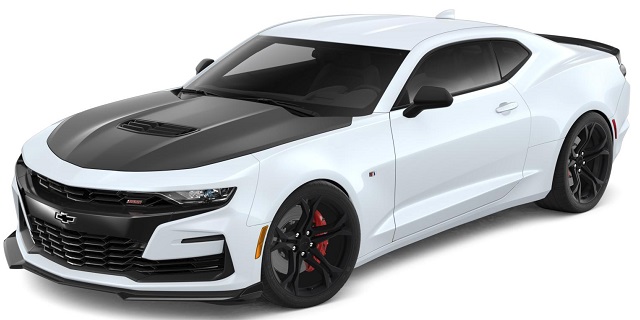 2019
Shock
1SS 1LE
Performance Data Recorder
Wheel Locks
MSRP: $46,785
TPW: 4/1/19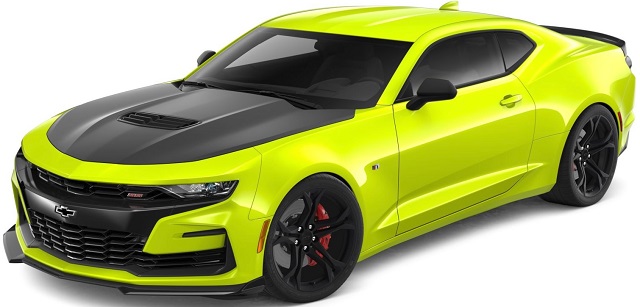 SS Coupe and Convertible
2019
Riverside Blue Metallic
/Black 2SS Coupe
10 Speed Automatic
Navigation
NPP Exhaust
Wheel Locks
VYW Floor Mats
Carbon Flash Wheels
MSRP: $46,625
Camaro6 Price: $43,195
2019
Black
/Black 1SS Coupe
10 Speed Automatic
NPP Exhaust
Recaro Seats
Wheel Locks
Carbon Flash Wheels
MSRP: $42,475
Camaro6 Price: $39,250
2019
Riverside Blue Metallic
/Black 1SS Coupe
10 Speed Automatic
Wheel Locks
Carbon Flash Wheels
MSRP: $39,985
Camaro6 Price: $36,899
LS and LT Coupe and Convertible
2019
Satin Steel Metallic
/Black Leather
2LT Coupe
3.6 V6
A8
NPP Exhaust
RS Package
Gray Wheels
Technology Package
MSRP: $35,325
Camaro6 Price: $31,750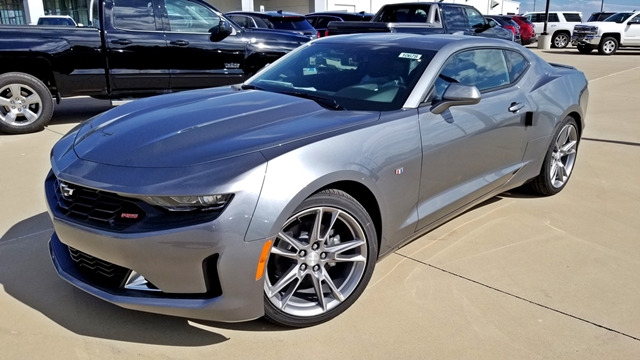 2019
Summit White
/Black Cloth 1LT Coupe
3.6 V6
8 Speed Automatic
RS Package
20" Gray Wheels
Wheel Locks
MSRP: $31,530
Camaro6 Price: $28,800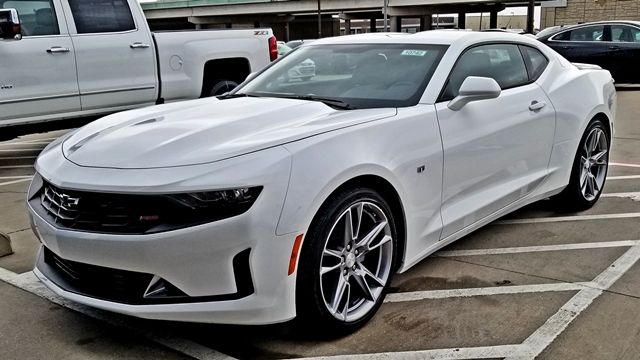 2019
Riverside Blue Metallic
/Black Cloth 1LT Coupe
2.0 Turbo
8 Speed Automatic
Wheel Locks
18" Silver Wheels
MSRP: $28,085
Camaro6 Price:25,600
2019
Black
/Black Cloth 1LT Coupe
2.0 Turbo
8 Speed Automatic
Wheel Locks
18" Silver Wheels
MSRP: $28,085
Camaro6 Price:25,600
2019
Riverside Blue Metallic
/Black Cloth 1LT Coupe
2.0 Turbo
8 Speed Automatic
Technology Package
RS Package
20" Carbon Flash Wheels
Wheel Locks
MSRP: $31,035
Camaro6 Price: $28,250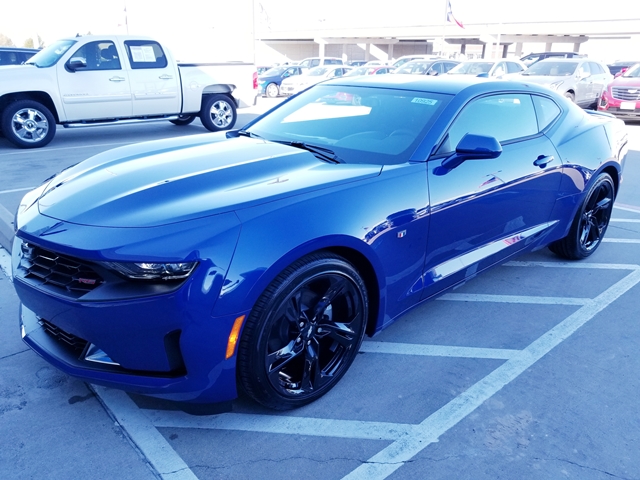 2019
Black
/Black Cloth 1LT
1LE
2.0 Turbo
6 Speed Manual
Wheel Locks
Technology Package
MSRP: $31,990
Camaro6 Price: $29,050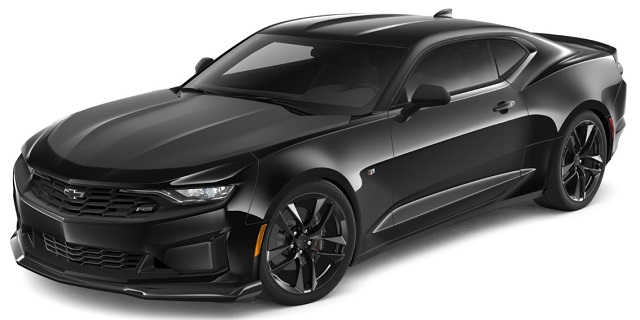 2019
Summit White
/Black Cloth 1LT Coupe
2.0 Turbo
Automatic
Wheel Locks
Carbon Flash 20" Wheels
MSRP: $28,885
TPW: 4/29/19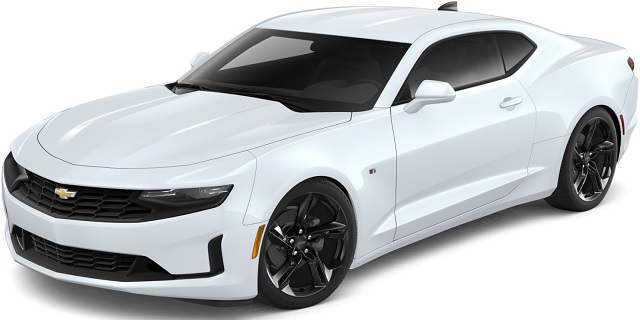 2019
Satin Steel Metallic
/Black 1LT Coupe
3.6 V6
A8
20" Carbon Flash Wheels
Wheel Locks
Black Bowties
MSRP: $30,630
TPW: 4/29/19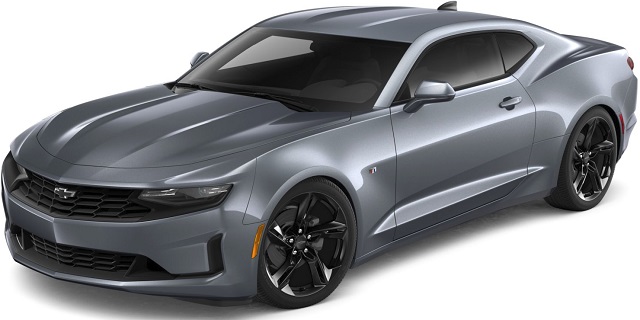 2019
Shadow Gray Metallic
/Black Cloth LS Coupe
2.0 Turbo
8 Speed Automatic
Wheel Locks
18" Silver Wheels
MSRP: $27,585
Camaro6 Price: $25,150