Quote:
Originally Posted by
Gen6_1Le

What you are trying to do is kinda the same thing that Cadillac wanted to do with the Catera ,remember " Caddy that zigs" ? It didn't go well at all . I don't see in any way Camaro going backwards towards the car you are talking about , it just won't happen and makes no sense . I would bet money the next gen Camaro will have a hybrid version available and it will be lighter and faster , not cheaper and more room for luggage and family of 6, plenty of those out there now .
How about leaving the design you have now alone and start another . One that is not built around the rear seat passengers and a trunk filled with luggage . Look at some of the concept cars from GM the last 5 years or longer and build from that .
The problem with the Catera was it was the wrong car, from the wrong company, aimed at the wrong market. It was also bland and boring as hell.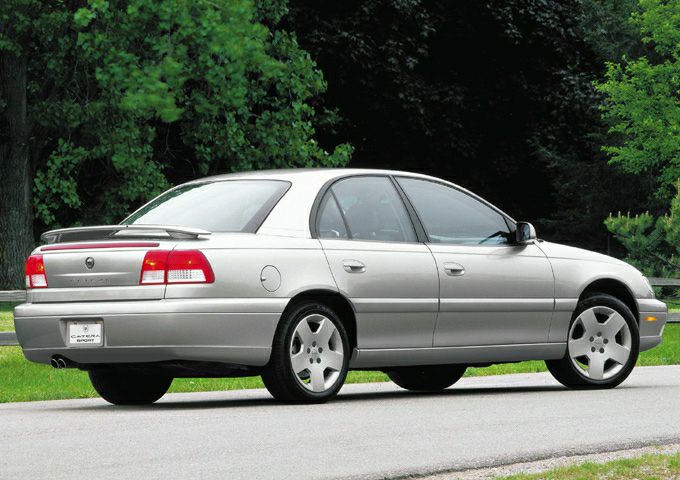 How many teens or young 20's dream of driving a Cadillac? Nobody. A Cadillac is a something 'old people' drive, and even they didn't want that car.
I agree, there's no way Chevy is going to reintroduce/reinvent the pony car. They don't have that kind of vision. It's far more likely to come from China, South Korea, or maybe Mazda.
If GM is planning on keeping the Camaro, you're right; it will be a hybrid and be more expensive than what they already have, which as we all know, is just selling SO well. GM is falling behind because that's where they choose to be. They follow, they don't lead anymore.
I
could
start a new design, forgetting about the rear seat and luggage, but they already have that. It's called a Corvette. It has about the same sales numbers as the Camaro now has too. Same price range.
I've spent some time looking at all the concept cars from everyone, not just GM. All the designers are trying to do pretty much the same thing, and their designs tend to look a lot alike. Trying to be more extreme than the other guy, trying to add more gills, fangs, making cars that are impossibly low and would never work on the street, ridiculously large wheels and cabins that would require you to be a gymnast to get in and out of, and so on. None of it looks welcoming, inviting, desirable to buy and own. SUVs sell because they are easy to get in and out of, you can carry stuff including people comfortably, and you can see out of them. The reason why the Dodge is outselling the Camaro is due to those same reasons; it's better at those than the Camaro is.
The Camaro (and pony cars in general) were originally passenger cars. The farther American manufacturers get away from that function, the fewer they sell. They don't get it, nor do I think they will. They're going to get all distracted by going "green" and making EV's, which aren't green at all. But you can't say that because that isn't politically correct; how dare you question the deciders of everyone else's opinion!
Actually, now that I'm thinking about it, I may just join a Mazda forum and start proposing a Mazda pony car. I bet I'd get a completely different reaction. They might even entertain the idea. Here's where THEIR designers are going concept-wise:
Makes this look downright silly by comparison:
If Mazda comes out with that car and sells it between $30k-$40k, do you think they'd sell more of those than GM sells Camaros? I'm betting yes. If Mazda can design something like that, why can't GM's design studio do that?