2016-2017 Camaro V6 Borla X-Pipe with Mid Pipes 60611 $767.99
This X-pipe with Mid Pipes for the 2016-2017 Camaro V6 will fit both Automatic and Manual Transmission cars. This X-Pipe assembly deletes the secondary cats and the AFM valves. It features 2.25" pipes and resonators.
NOTE: Legal only for racing vehicles which may never be used, or registered, or licensed for use upon a highway.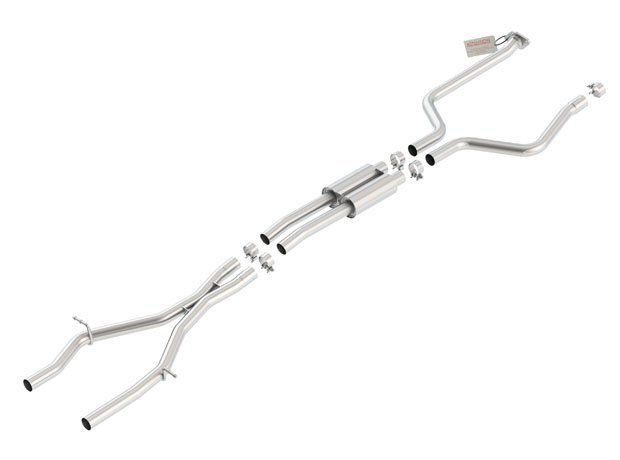 https://www.rpidesigns.com/shop/item...d-pipes-60611/