Quote:
Originally Posted by
C Murda

i have a feeling it will have very similar lines/styling cues as the transformers car... maybe not so much the headlight region but everything else would look AWESOME to me! getting more rounded yet sharp like an Astin Martin's body lines. To me it kinda looks like a blend of the new mustang and new camaro... which really isnt a bad thing at all.

can someone please go incognito and scoop up some REAL spy shots!
Afla body styles.
Not as many transformer styling cues.
Look through the Trash Bags
Here it looks a Plymouth Barracuda Concept (Or it is).
Appears the look like the 2016 Chevrolet Camaro SS
Same and some Led Lights
Might be A Base SS or RS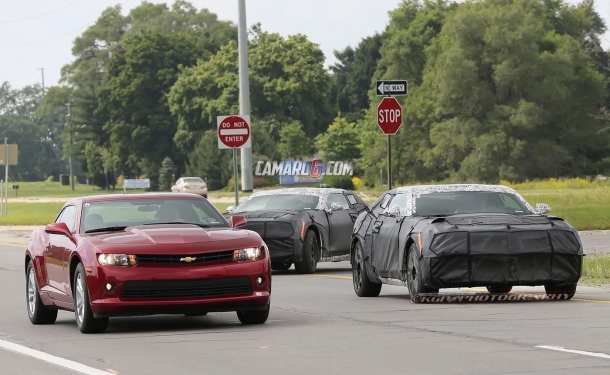 Looks the Same for here
Execpt....
This Looks like the base model LT and LS
Im thinking Lt
Look at the headlights and the Camo or Pillar
But,im as excited and there we go
(Looks like a the 70s / 80s)
Compare
460 hP
450 Tq
323
278
or changed
But,Believe be I would love the get you spy-shots
If I could go to michigan