2016-2018 CAMARO CUSTOM PAINTED HOOD HEAT EXTRACTOR BEZEL VENTS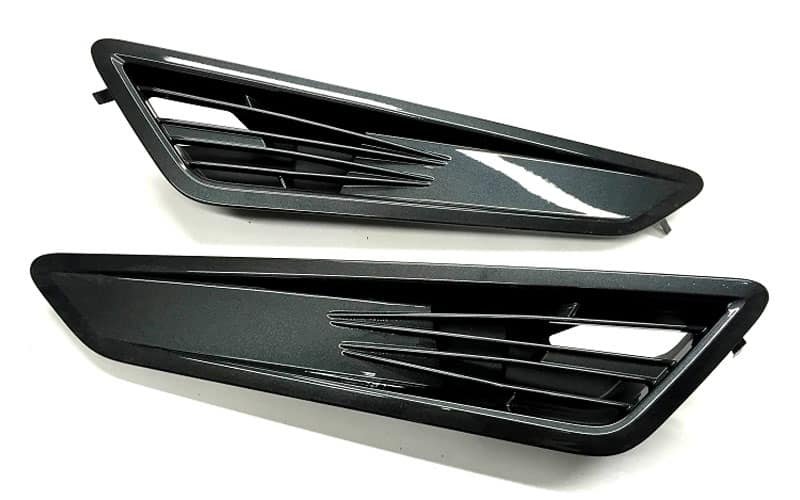 2016-2018 CAMARO CUSTOM PAINTED HOOD HEAT EXTRACTOR BEZELS VENTS
Give your 2016 2018 6th Generation Camaro a new look. Our 2016 2018 Camaro heat extractors are a great way to add some pop to your Camaro's hood. We buy brand new GM hood heat extractors, sand them smooth, primer them, paint them and put three layers of Dupont clear on top for a show winning shine. You will not find a nicer finish on a set of 6th Gen heat extractor bezels for your 6th Generation Camaro.
Because these items are custom painted to order we do ask for additional time from order date to ship date.
This set of heat extractors are painted in-house. We have over 70 years combined Camaro and Corvette painting experience, you won't find better quality anywhere!
Carbon Fiber Finish Details:
We offer our "Standard Carbon Fiber Weave" and a "Premium Carbon Fiber Weave". Our Premium Carbon Fiber Weave looks more authentic, has a deep 3D look.
APPLICATION: 2016, 2017, 2018 CAMARO