Quote:
Originally Posted by
Imp

If you look at this frost (plant hardiness) map it generally tells where you need winter tires and where you probably don't....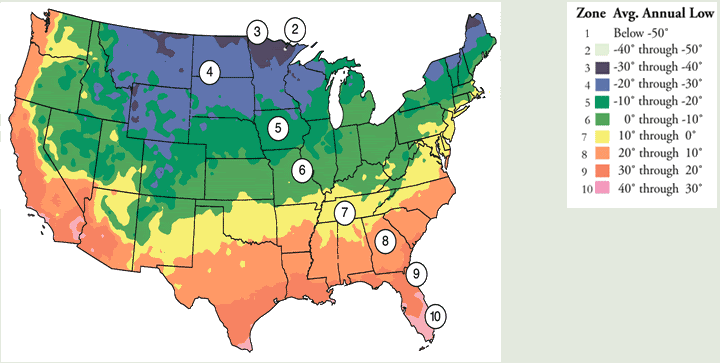 In the blue zones you should really consider winter tires. In the green zones you should probably get winter tires. In the yellow zone you probably don't need snows, but also good all seasons (like the Conti DWS06) would be preferred as temps get really cold in the winter and summer tires may be an issue, but it wouldn't hurt if you are really safety conscience. In the orange and red zones you don't need winter tires for those few times is gets below 40*, but all seasons should also get you by.
Any time that it gets below 40* at the same time it's wet, summer tires aren't the best choice.

--kC
Dedicated snow tires are useful all the way down into the yellow zones as they are a softer compound that will improve traction in ALL road conditions when the temps are down. Even a high quality all-season tire will not track as well as a snow tire when temps are in the 30's or below. And, keep in mind, that traction needs are even higher when braking as compared to accelerating or maintaining speed.
With that said, living my whole life in New England and driving all kinds of vehicles year-round, I've never personally run dedicated snows. I run high quality all seasons and err on the side of caution and just stay home when conditions are questionable for the vehicle in question.
The Camaro won't leave the garage once the first snow fall is expected as I won't subject it to the chemicals on the road.