About the "cheap piggyback" discussion and our product:
Our new product range was launched not even a year ago and represents the latest technology. A RaceChip GTS is made in Germany and consists of more than 350 hardware components. One of these components is an ARM Cortex processor capable of gathering and optimizing data from the engine sensors via up to seven analogue and digital channels in parallel as well as enabling load dependent tuning.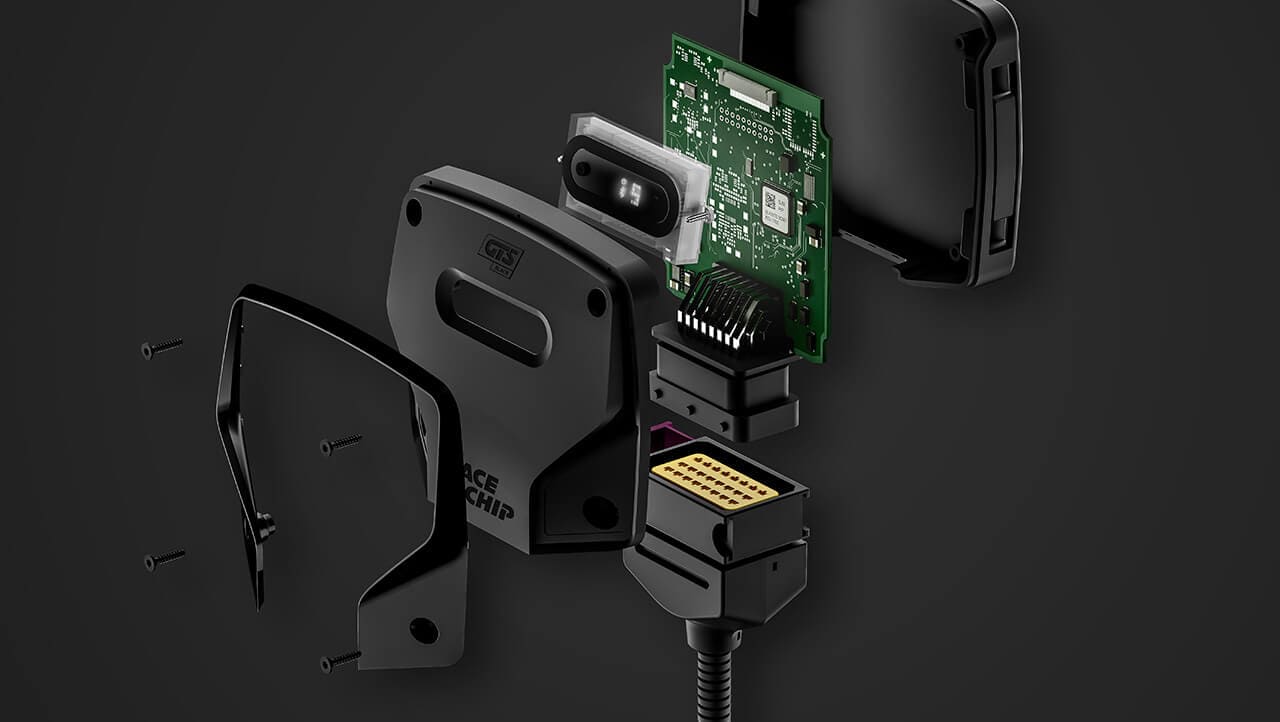 RaceChip is a piggyback solution, but we wanted it to be more sophisticated (if not, it would not have taken us one year to develop the product).
We want to go beyond the Piggyback vs. ECU remapping discussion and just combine the advantages of piggybacks (Simple plug and play installation within a few minutes, Easy removal within a few minutes to reset the car to the factory setting, The tuning can't be overwritten during a service, Not messing with OEM protection mechanisms) with ecu remapping advantages (engine load dependent tuning, customizing the performance upgrade to the need of the driver, different software mappings).
We don't change any temperature signals, but intake pressure (MAP), turbo boost pressure and air mass sensor (in the Camaro 2.0T). The technology sounds simple, but it is very effective while safe if you do it right. Unfortunately, the image of piggybacks is not very good, because of many companies sold cheap products or even snake oil in the past. However, that direction is the way the whole industry will (try to) go in the future. ECUs are getting more and more complex and op top manufacturers are forced by law to prevent modifying them – for now in Europe, but we'll see the same development in the US. A modern car does not only have one or two control units, but e.g. 12. The software is developed by hundreds of experts. Modifying this software results in a lot of opportunity to make unintended mistakes.
We take advantage of the fact that the ECU is self-adapting to new values. The ECU remains as "Master", the security systems are still in place and safety-relevant sensor values (e.g. exhaust temp, oil temp etc.) are not changed. The control units change all relevant values, based on the input. So, it's not about optimizing 3 sensor values, but a lot more parameters.
To customize the tuning to the need of the driver and the car, the RaceChip GTS Black comes with 7 predefined fine-tuning mappings. (0=stock, 1=least aggressive tuning, … , 7= most aggressive tuning, that should only be used with 93+ octane). The mappings differ not only in hp and torque, but also how and when the power is developed. A one size fits all solution, would not be good, because there are so many factors making each car different (standard factory model variation, maintenance condition, fuel quality, altitude, other modifications,…).
Please don't get me wrong, I am not saying, RaceChip is the best solution for everyone. A RaceChip will always be a simple to use plug & play performance upgrade, that just works. Easy installation, easy removal and no messing with engine protections system. If you want to go to the limit or beyond, there are other solutions. If you are working on your car every day, RaceChip might be too boring for you. You are done after 20 min.