My son finally had a chance to get to the Dyno with his Camaro SS A8. His car has a Maggie 2650 and port fuel system that he designed and we built.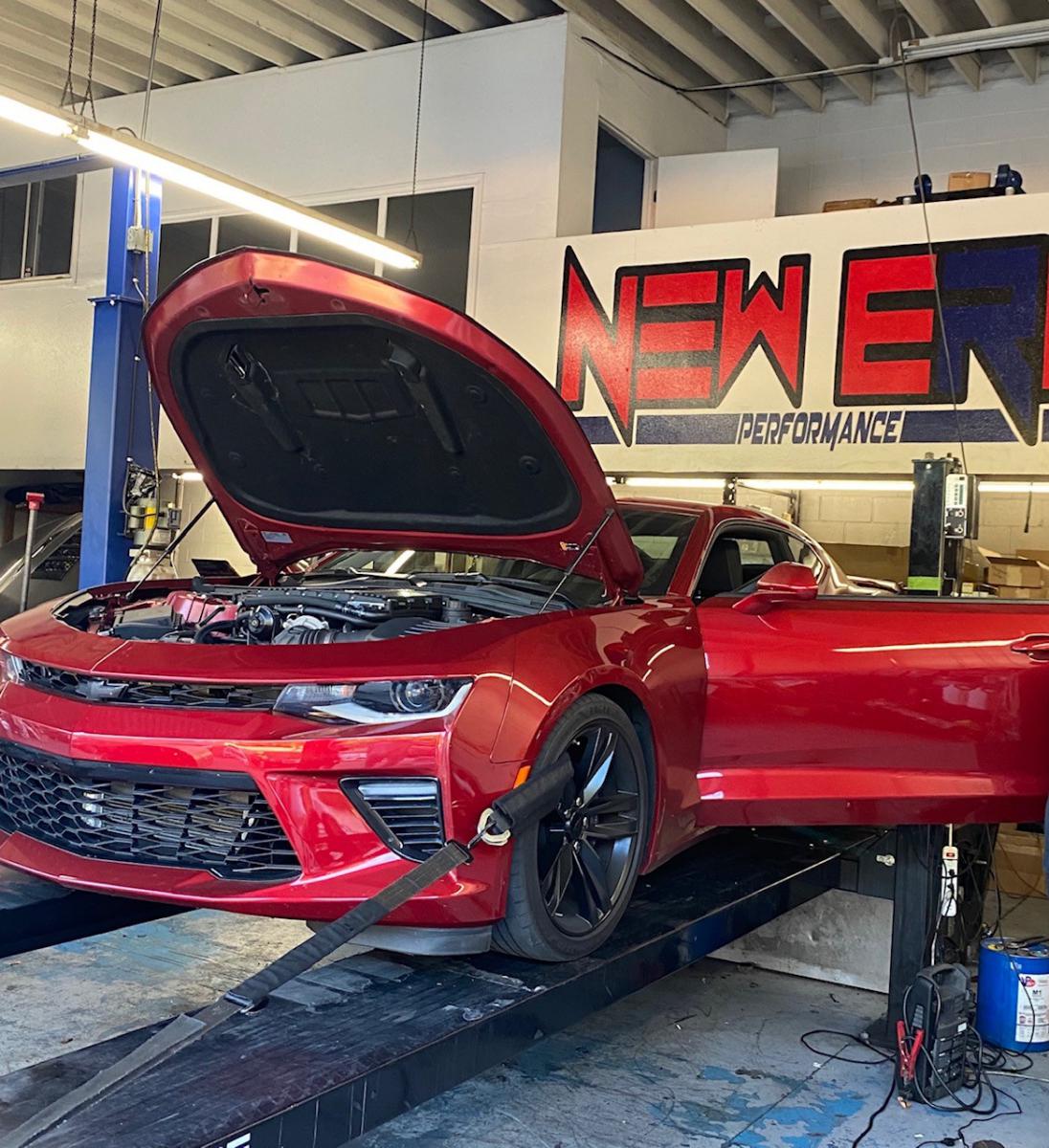 Mods include a TVS2650, our port injection system, and our additional in-tank 525 l/hr fuel pump. We use a 90mm pulley pulley which gives a peak of 14psi with the stock throttle body and airbox. Straight E85 out of the pump is in the tank (gotta love $17 fill-ups of 100+ octane) which reads 74% alcohol on the flex fuel sensor.
Car is otherwise completely stock (LT1 injectors, LT1 pump, returnless fuel system, throttle body, airbox, stock exhaust with 4 cats and factory dual mode exhaust)
First pull right off the street was 705.9 SAE RWHP, added a bit more timing and next pull was 728.5 followed by a back-up pull of 728.8. This was a new dyno to us, all previous pulls on this car were on a dyno that used an STD correction which will generally run 4% higher so I expect it would be about 760RWHP if run at our previous dyno.
With at least 325 RWHP over stock, the car is a blast to drive, granted traction is a problem on the street, but the TC (with some tuning) does a pretty respectable job of harnessing the ponies in gears less than 5th.
I'm really proud of the work he did on his car and looking forward seeing him get back to the track. This car was running 128 MPH with only the TVS2650 and 91 octane, 140MPH might be in reach now on this daily driver.