2016-2019 CAMARO MGP CALIPER COVERS RED W/SS LOGO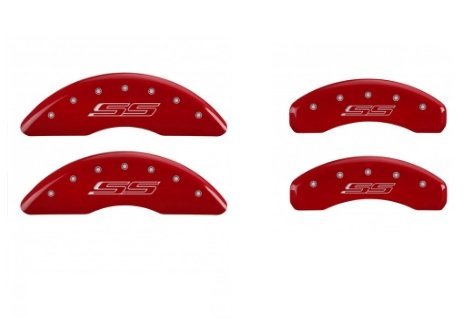 Home/MGP Caliper Covers/2016-2019 Camaro MGP Caliper Covers Red W/SS Logo
2016-2019 CAMARO MGP CALIPER COVERS RED W/SS LOGO
2016-2017 6th Generation Camaro MGP Caliper Covers Red w/SS Logo
MGP
Manufacturer : MGP
Part : 14241SSS5RD
$249.00
1
ADD TO CART
Share it now!
0
PRODUCT DESCRIPTION
REQUEST MORE INFO
REVIEWS (0)
2016-2019 CAMARO CALIPER COVERS POWDER COATED RED WITH SS LOGO
Free shipping!
MGP has incorporated technologies developed from the Aerospace and Recreation Industries to bring you a high-quality product made here in the U.S.A.
These 2016-2019 Camaro Caliper Covers are designed for a super fast and easy installation. They will hide your factory calipers with ease and keep your wheels cleaner.
MGP Caliper Covers have been engineered and developed to standards far above and beyond the normal everyday automotive bolt-on modification. We utilize aerospace-grade aluminum and stainless steel, precision CNC machining, hydraulic forming, and TIG welding. Rarely will you see another aftermarket product be tested for safety and quality as frequently as our Caliper Covers.
Testing includes, but is not limited to, the following:
Heat Soak Testing
Track Testing (on-road)
Track Testing (off-road)
Long-term Road Testing
Stress Testing
Corrosion Testing
2016-2018 Camaro Caliper Covers Features:
• Reduces Brake Dust
• Powder Coated Finish
• 6061-T6 Aerospace Aluminum
• Easy Installation
• No tape, glue, paint or special tools required
• Patented Fastening System
APPLICATION: 2016, 2017, 2018, 2019 CAMARO