2016-2018 Camaro Painted Stage 1 Coupe Rear Spoiler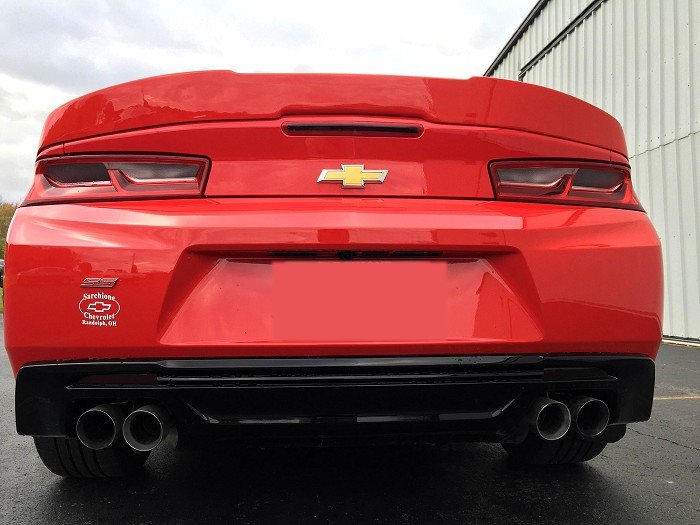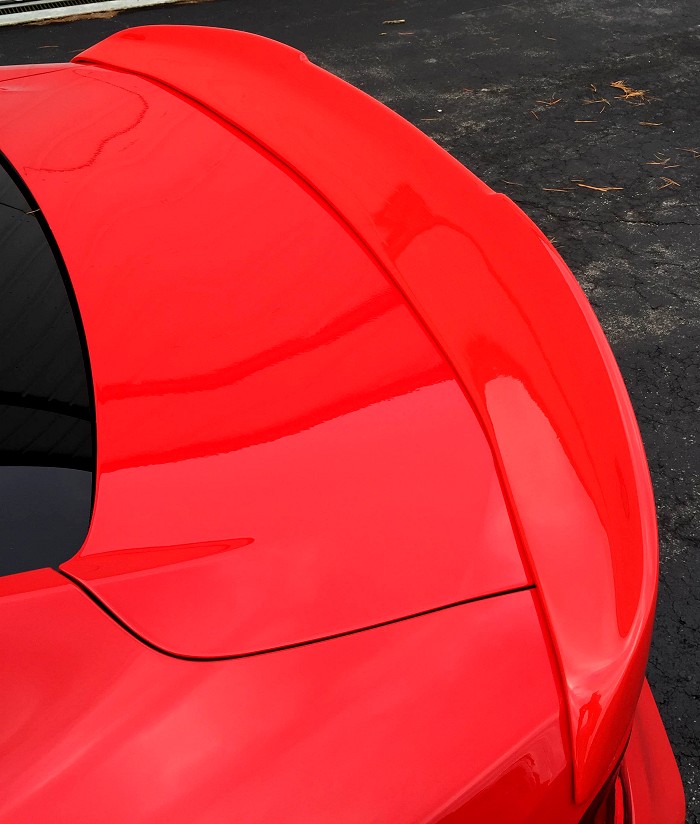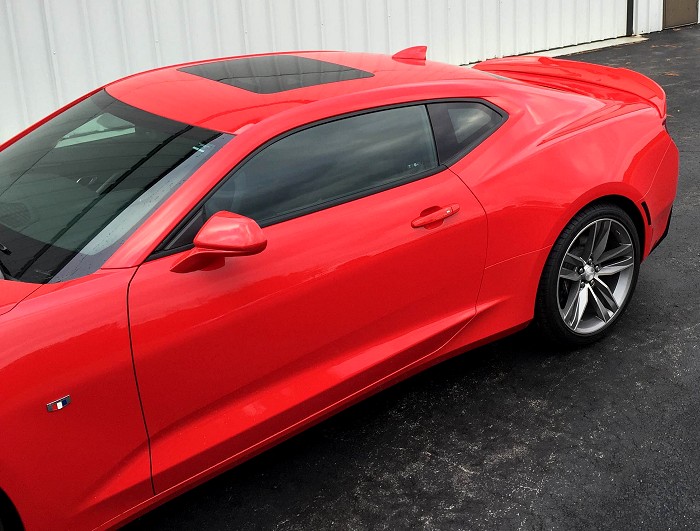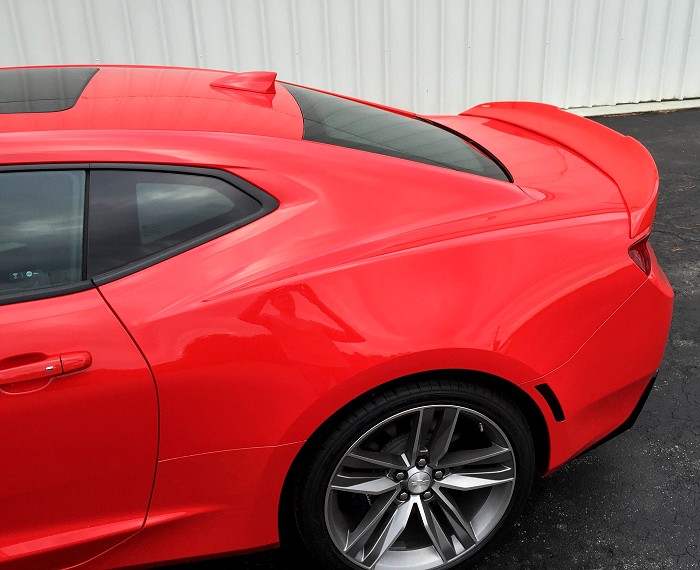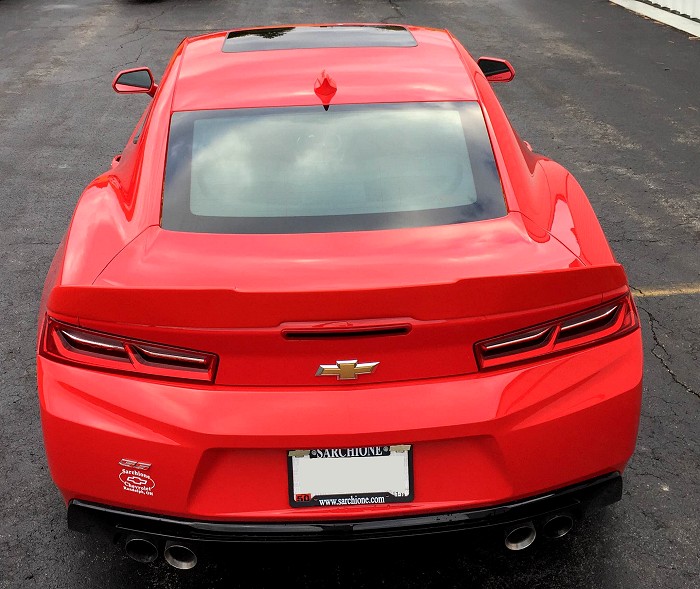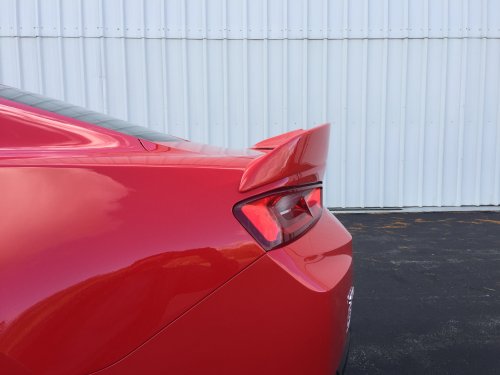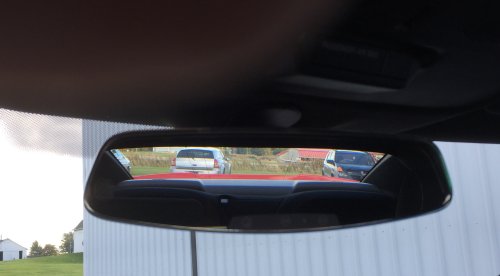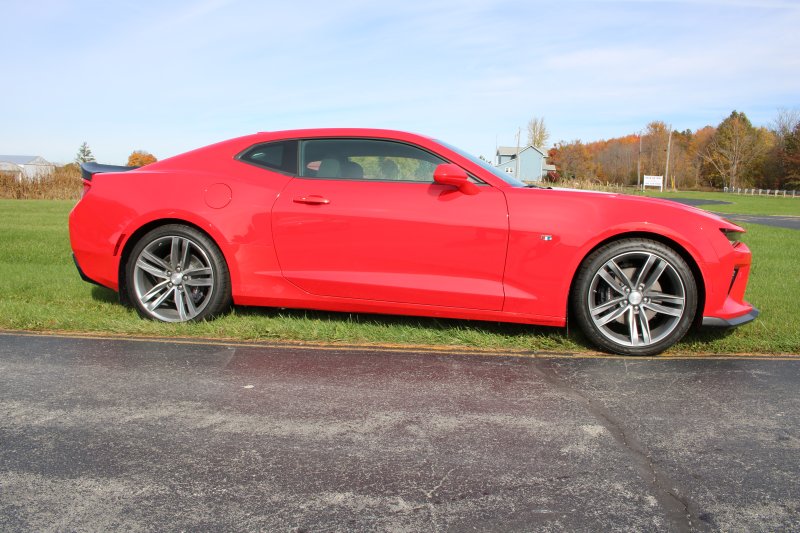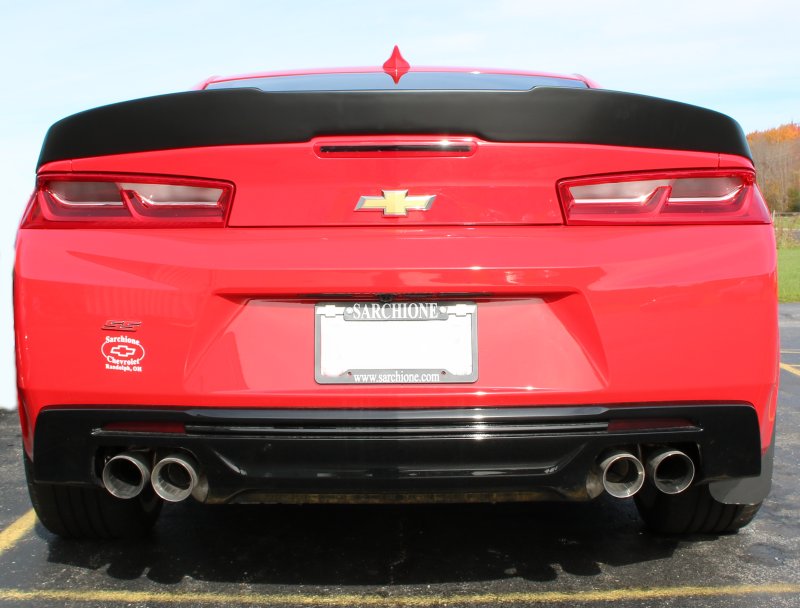 2016-2018 Camaro 6th Generation Retro Style High Rise Coupe Rear Spoiler
This spoiler is designed for a coupe. If using on a Cvt the rear antenna will need to be relocated.
Our spoiler is one of the only aftermarket 6th Gen Camaro rear spoilers that will cover the holes left from the factory pedestal mount spoiler.
RPI Designs is excited to release our first generation inspired high rise rear spoiler. Our 6th Gen rear spoiler is made of fiberglass right here in our Salem, Ohio shop. Each 2016-2018 Camaro rear spoiler is hand built and comes available in flat black or can be ordered in any 2016-2018 Camaro exterior body paint color.
This spoiler will install in factory hole locations with provided hardware, in addition, you'll need to drill three new holes. We do provide a template with each kit for easy drilling. Installation time for cars with a factory rear spoiler will take 15-20 minutes, cars without factory spoiler can figure an additional 20-30 minutes.
The satin flat/flat black ships in 2-3 days, while the custom body colors take 3-4 weeks from order date to ship date. Please consider this when placing your order for your new 6th Generation Camaro rear spoiler.
We now offer a wickerbill option for our spoiler. Our adjustable wickerbill allows you to adjust the down force on the read of your car for optional handling and performance. The wickerbill is also available separately so you can add it to your own spoiler.
Carbon Fiber Finish Details:
We offer our "Standard Carbon Fiber Weave" and a "Premium Carbon Fiber Weave". Our Premium Carbon Fiber Weave looks more authentic, has a deep 3D look.