2016-2019 CAMARO COVERKING STORMPROOF CAR COVER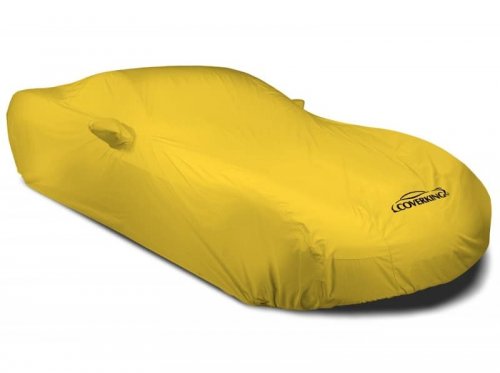 2016-2019 CAMARO COVERKING STORMPROOF CAR COVER
STORMPROOF CAR COVER FOR THE 6TH GENERATION CAMARO
Coverking is the leader of Chevrolet Camaro car covers. Proudly built in the USA for generations. Warranty unlike anywhere else. If you demand quality, you want to demand Coverking for your 6th Gen Camaro!
Coverking's Stormproof Custom Car Cover is a unique, industry-leading, multi-purpose cover that is both lightweight and extremely durable. Manufactured to the exact specifications of your Miata, this cover provides the best all-around protection against extreme weather. Perfect for those living in the northwest region, this car cover also provides substantial protection against UV rays, snow, rain and other pollutants. On top of that, this fabric is uncoated and untreated so that it will never fade even after years of intense exposure to the sun. This cover can be used both indoors and outdoors.
Use Coupon Code CARCOVER today and save 10%!