We have them on our cars and love the custom look...very cool. I will state that on both cars - the Passenger base seems to lift a bit due to rear wind pushing on it. Except for that - they are easy on/off in case you need to remove it for a rear seat passenger - however - that is extremely rare. The custom logo and light colors are very cool.
Install was easy - drilled a small hole in the recess for the OEM screen to pull the power wire thru - has a quick disconnect for power and just looks great. They put out a year end sale last year - we got our with the custom logo and lights for just over $400 each - shipping included...
Here is the pic - sorry it is a little blurry - but you get the point - I have orange - she has red...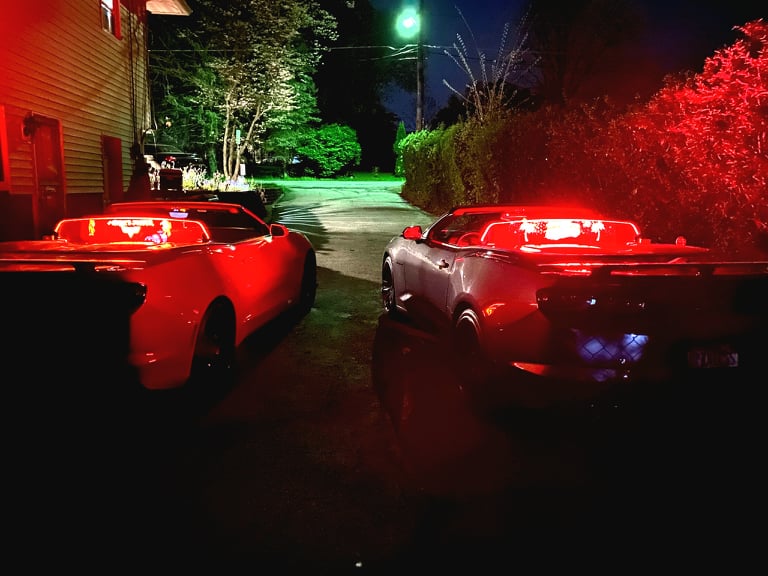 __________________
New Car (His): 2020 Camaro Orange Crush Convertible 2SS
New Car (Hers): 2020 Camaro Satin Steel Metallic Convertible 2LT/RS Redline Package
Old Car: 2014 Camaro Summit White 2SS/RS
Old Car: 2010 Camaro Inferno Orange 2LT/RS