2016-2019 CAMARO SS SOLER PERFORMANCE PREMIUM MODIFIED 87MM THROTTLE BODY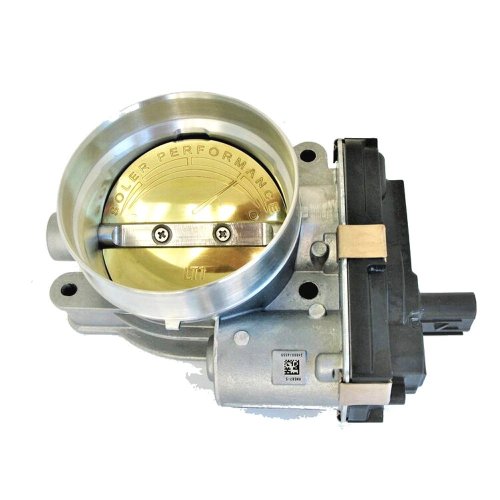 The 2016-2019 Camaro SS Soler Performance Premium Modified 87mm Throttle Body increases air intake for more power!
FEATURES:
• Optimized Active Contours (Both Upstream & Downstream)
• Porting Taper and Upstream Bore (Lip & Bore Reduction)
• Greater Discharge Coefficient of Plate/Blade
• 16 Ra Microinch, Diamond Polished Surface Finish (Lower Skin Friction)
• Half-Shaft (Front & Back) for Larger WOT Flow Area (91 mm Effective Bore)
• Self-Cleaning Throat/Flow Gap
• Minimized Gear Backlash
• Countersunk, Thread-locked, and Peened Screws
• Made from Brand New OEM Parts
• Lower weight to power ratio at part throttle, for a more nimble/spirited driving experience (We doubled the rate of change of mass airflow (MAF) from 1.2 g/s-deg to 2.4 g/s-deg), 100% Increase!
• Linearization and smoothing of the curve for a more predictable response and crisper shifts
• Immediate response right off idling while keeping idling function undisturbed (No Hesitation/Stumble)
• Does not require tuning. Warranty safe.
• More air/power at every single throttle position after idle. Crucial for starting or expanding power gain modifications
APPLICATION: 2016, 2017, 2018, 2019, CAMARO 6 SS