2017-2019 Camaro ZL1 APR Performance Carbon Fiber Rear Diffuser $1230.25
It's very difficult to say which aftermarket modification gives the biggest overall change in the look of the ZL1 Camaro, but one product that has to be at the very top of the list is the 2017-2019 Camaro ZL1 APR Performance Carbon Fiber Rear Diffuser. This rear diffuser will replace your painted plastic rear diffuser and totally change the appearance of your Camaro. This diffuser resembles the factory rear diffuser except APR has incorporated 3 vertical fins between the exhaust outlets for added style and performance.
Our supplier of choice for this product is APR Performance, they actually make their parts in the United States of America, and they have the best quality hands down bar none. So if you're ready to take a leap of faith and changing out your lower valance, then look no further than this excellent quality lower bumper panel.
APR Performance Carbon Fiber Lower Rear Diffuser is a direct replacement to the factory rear diffuser in design. This APR rear diffuser will add an exotic look to your Camaro ZL1 and it will be sure to be noticed at your next show. Proudly made in the USA.
Rear diffusers help reduce turbulence of the under-body airflow that exits the rear of the vehicle. This helps to reduce both lift and drag. While handling the rear Turbulence this Rear Diffuser will also add some styling to the rear of your Camaro ZL1 with the exposed carbon fiber look.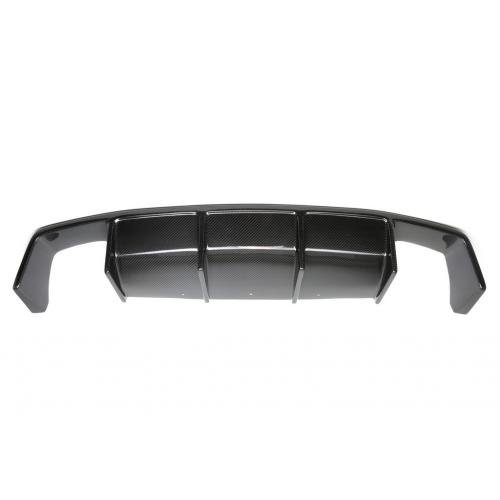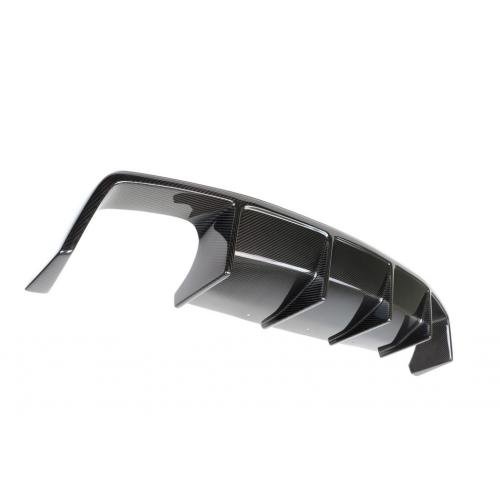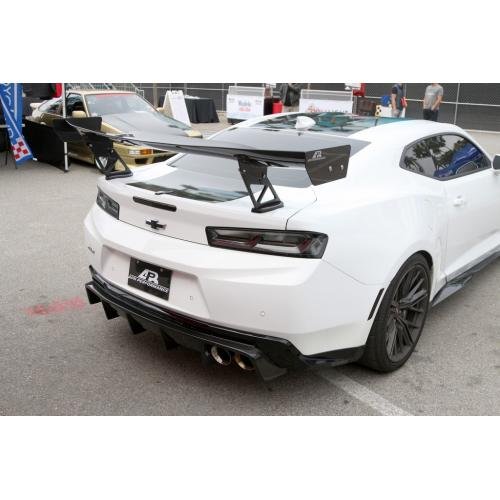 https://www.rpidesigns.com/shop/item...rear-diffuser/