On a different note...something else I'd like to use to make a point. I have been harping over and over again that I hope GM keeps the Camaro looking strong, bold,...give it presense on the street. Don't soften up too much on us like Ford did with the Mustang.
Ford recently released some early sketches of the 2015 Mustang before the final form came to be, and I have to admit it looks pretty killer compared to what we got in the end.
There is a thread on a Mustang site where these are shown, and everyone just loves them. Comment after comment basically saying they wish thats what they had ended up with, or they wish the final version had some aspect of this design. (of course "ThePill has to come in and set his little sheep straight and tell them Ford went soft early so they can make it more aggressive later, and that in reality the Mustang is "perfect" as it is...especially compared to the Camaro which he hates with a religious passion)
Take a look....
Now I realize not every aspect of these kinds of sketches can make production...it isn't possible, but still.
Look at how the Camaro was sketched way back when....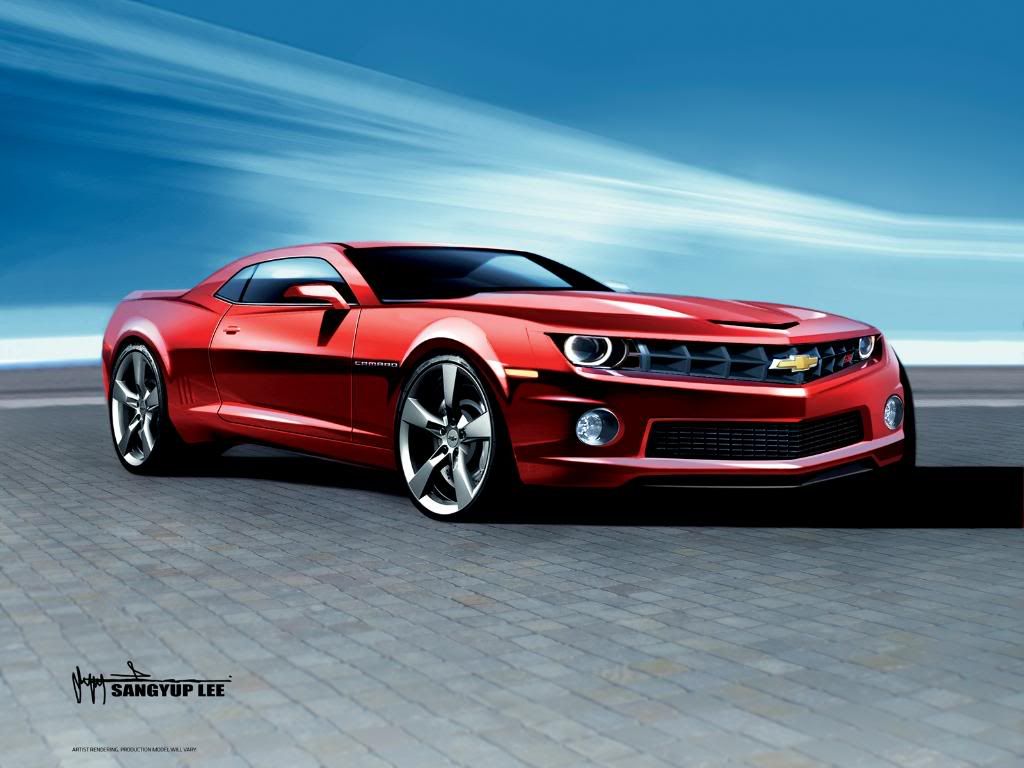 In 2006 this was an extremely bold design...and to our delight its pretty much exactly what we ended up with.
So again....to GM....I hope what you've got in store for us is unique, has its own personality, and again is striking to see on the road.