2016-2018 Camaro V6 Borla Axle-Back Exhaust S-Type 11928 $723.99
Borla designs their exhaust products to ease the stranglehold your stock exhaust system has on your vehicle's engine. Borla's patented technology opens the way for escaping gasses, and maximum exhaust flow equals improved performance. This translates into more power and torque when you plant your foot, along with increased fuel economy at cruising speeds.
Borla builds its exhaust systems from aircraft-grade T-304 stainless steel, so they're lighter, stronger, and last far longer than factory exhausts - all with easy bolt-on installation. Extensive research determines which tube size will get the most performance from your car or truck. Smooth mandrel bends and efficient design give the exhaust a mellow rumble while keeping most of the sound behind the exhaust tips. This means you won't get unwanted droning noises in the cockpit while cruising. Every Borla exhaust system gives you precision fit with motorsport-inspired styling, all backed by a million-mile warranty against defects in material or workmanship.
This high-performance replacement exhaust system includes all parts and hardware required for installation (some factory original parts may be re-used). This system is for vehicles that come from the factory with single tips are not equipped with NPP (dual mode exhaust).
Fitment: 2016-2017 Chevrolet Camaro V6
Single Round Rolled Angle-Cut Lined
2.25" into muffler dual 2.75" out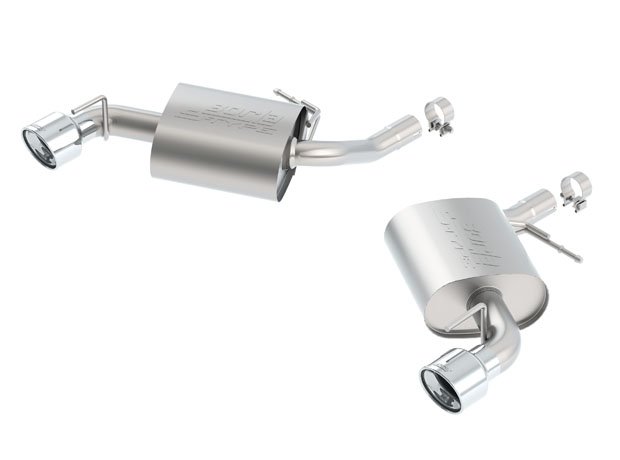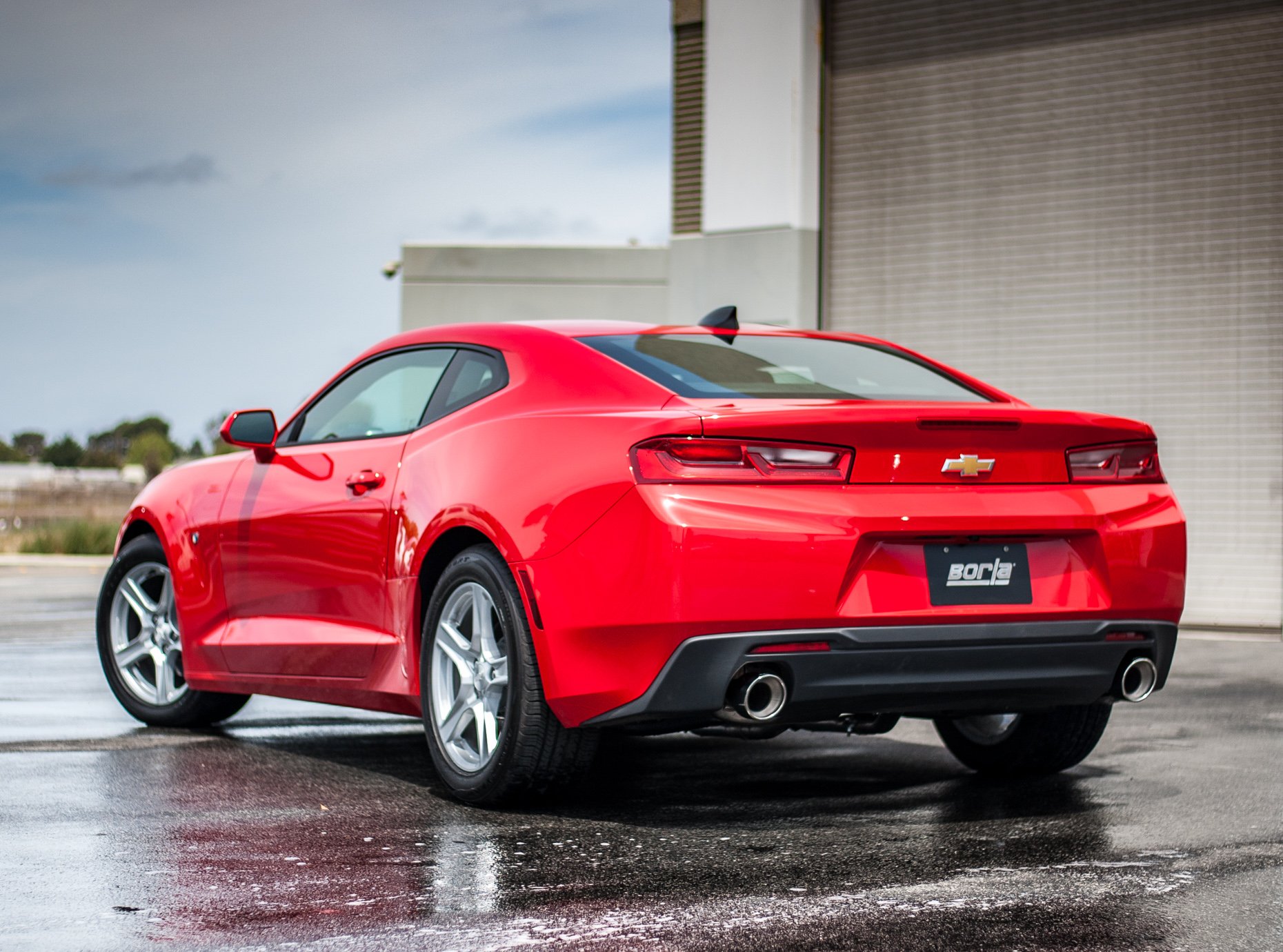 https://www.rpidesigns.com/shop/item...-s-type-11928/